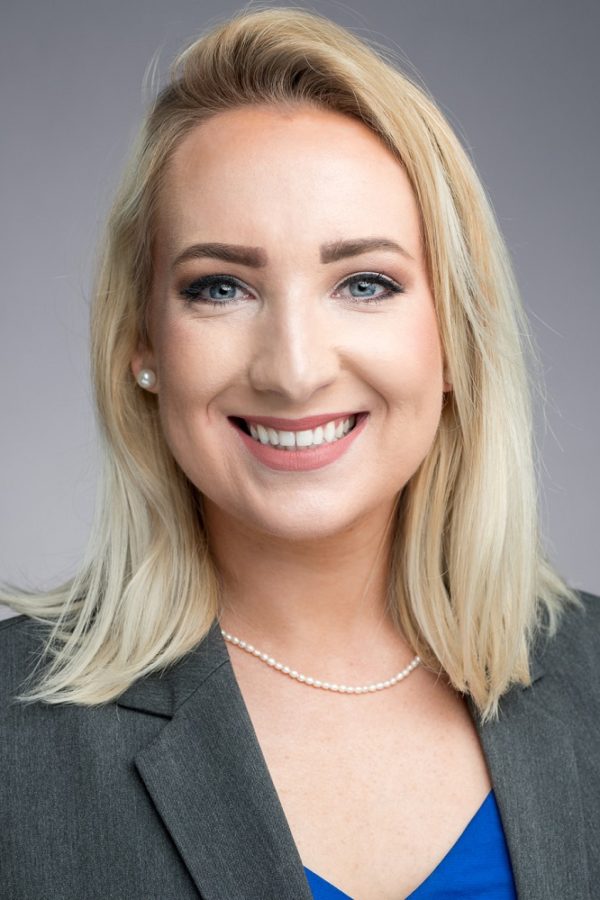 Associate Broker
Stephanie Hill
Stephanie Hill began her career in commercial real estate while pursuing her bachelors degree in Marketing at the University of Alabama at Birmingham (UAB). Stephanie interned in Southpace's Property Management department her junior and senior year. Upon graduating from UAB, Stephanie moved into a full time position within the marketing department where she worked her way to Director of Marketing & Research. Stephanie began her transition to the sales and leasing side of the business in 2020. Stephanie currently focuses on tenant and landlord representation as well as acquisitions and dispositions for third party clients.
Stephanie enjoys the fact that there is always something new to be learned within the business and no two deals are ever identical. Nothing makes her happier than being able to help make her clients' goals and dreams come to fruition.
Born and raised in Fairhope, AL, Stephanie enjoys the hustle of the city life and appreciates the peacefulness of her hometown when she visits. In her free time, she enjoys whipping up new recipes for her family and friends and playing with her dog Harper.
Education
BA – Marketing with a concentration in Management, University of Alabama at Birmingham, 2017
Involvement
BirminghamCREW Chapter President, 2022
BirminghamCREW Chapter Board Member, 2019-Present
Retail Brokers Network (RBN) Marketing Council Co-Chair, 2018-Present
Magic City Art Connection Advisory Board Member, 2018-Present
Innovating Commerce Serving Communities (ICSC) Member, 2022
Alabama Certified Commercial Investment Member (CCIM) Chapter Member, 2019-Present
Accreditations/Awards
Birmingham Business Journal (BBJ) NextGen in Real Estate 2021
Certified Commercial Investment (CCIM) Candidate
Current & Past Clients
Branch Properties
Continental Realty Corporation
Cricket Wireless
GNC
FYZICAL
Last Mile Investments
Rausch Sturm
The Maids
Whiskey Foxtrot
Stephanie Hill Property Listings