Southpace Raises The Roof IQ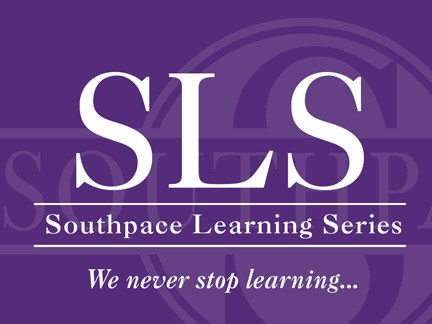 By Melissa Achuff, Property Manager 
When it comes to commercial property management, there are a variety of building components that must be maintained in order to keep each property operating efficiently.
While the HVAC, electrical and plumbing systems are given consistent attention, there is a tendency to forget about the roofing system. It definitely shouldn't be overlooked. 
Roofs are an essential investment for any type of property; therefore it is imperative to have a preventative maintenance plan in place to extend the life of the roof.
Jim Holt, with CSC Roofing, Inc., joined us for the most recent Southpace Learning Series to educate brokers and property managers on current roofing requirements and options. CSC Roofing has experience with a variety of roof systems, so numerous topics were covered.
I had the opportunity to discuss preventative maintenance with Jim following the learning series.  He offered these eight useful tips to consider when maintaining a roof system:
1.  Keep drains, gutters, scuppers and down spouts free of leaves, trash, and debris.
2.  Repair all leaks immediately by a qualified technician.  Emergency or temporary repairs by in house maintenance personnel are fine as long as permanent repairs are made by a qualified technician. Small leaks overtime can degrade major components of the structure including decking, rafters, joists, windows and interior finishes.
3. Today's single-ply membrane roofs are not compatible with asphalt roof cement.  The petroleum will quickly degrade the single-ply membrane.  Urethane caulk may be used for temporary repairs.
4.  Roof top grease vents typically used in restaurants should be inspected monthly for grease and animal fat accumulation.  The fats, oils, and grease exhausted thru the vents will adversely affect some single-ply membranes.  Regardless of the type of roof system, the contaminants create a slip and fall hazard on the roof as well as make it difficult to perform any repairs if necessary.  In addition, accumulation of the grease outside the vent is typically a sign that the interior of the vent needs to be cleaned.  Failure to remove the grease build-up inside the vent is a fire hazard.  Many small municipalities' fire departments are performing surprise inspections of the units and in many cases, levying fines.  The Life Safety Code requires "the units to be cleaned often enough to prevent accumulation".  The cleaning of the grease vents is typically a tenant responsibility but failure to perform the task jeopardizes the safety of all parties.
5.  Loose sheet metal accessories like gutters, down spouts, counter flashing, mechanical covers should re-fastened to prevent these items from becoming airborne during high wind events.
6.  All debris should be removed from the roof surface.  Discarded HVAC filters, old compressor tanks, belts (i.e., left over roofing materials) should be removed from the roof surface.  These materials may damage the roof system overtime.
7.  All foreign substances should be cleaned immediately.  Compressor oil, gas, paint, grease should not be allowed to sit on the roof membranes.  The areas should be inspected 48 hours after clean up is completed to check for degradation.  Contact a qualified technician if any is observed.
8. A warranty is not a guarantee, but it is still an important element to consider purchasing. Warranties can vary as widely as the materials used, but generally speaking, most manufacturers offer 5, 10, 15 and sometimes 20-year warranties on material and workmanship.  As with most things in life, you get what you pay for. In some cases, a longer warranty requires an upgraded product, but sometimes the length of the warranty is solely dependent on what the owner is willing to pay. However, no matter what length of warranty you purchase, manufacturers will not tell you that the roof won't leak. And if it does leak, they essentially only promise to repair the roof and typically do not pay for damage caused by leaks.
The roof system is a vital element to any building structure and should be inspected regularly to ensure longevity.  A proactive maintenance approach can prevent small problems from evolving into major issues with any building system.
Thank you Jim for sharing your time and knowledge to help keep the Southpace staff the best educated in commercial real estate.
Southpace Properties, Inc. is Alabama's largest independent commercial real estate firm. Southpace offers commercial real estate services such as office, retail, land, warehouse, and industrial sales and leasing, tenant and landlord representation, development, consulting, investment sales, and property management—including asset management and construction management. With nine CCIM designees, Southpace has one of the state's highest number of CCIM accredited brokers under one roof.