What Brokers Need To Know About Construction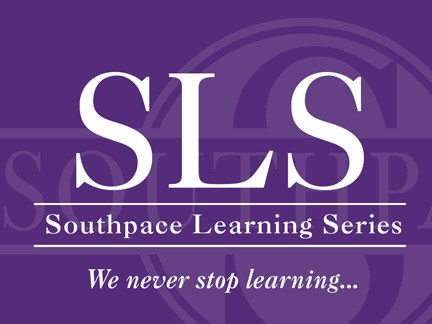 By Charles Ferlisi, Southpace Director of Development and Construction Consulting
So many times when people contact brokers to buy an existing property it will require some type of construction. Or sometimes clients want to purchase a property to build on. These clients likely have little or no knowledge of construction issues and very little time to devote to development and construction. This means that oftentimes the real estate broker becomes their advisor about more than just the real estate.
The broker is usually the first one to know what modifications might be needed or what type of construction will have to take place to meet his clients' use for the property. So the real estate broker can become the development and construction advisor. In any case, rarely does a client not ask the broker's opinion.
If discussing how to proceed, one topic that may involve a broker's opinion is how to contract with a contractor.   I'll categorize construction contracts into three formats. One of these three should be appropriate for various situations:
Cost Plus Contract
In this case, the contractor is reimbursed for all their costs of construction plus a fee. This means it's very important to clearly define "cost." There is usually an urgent need to start construction even before all the required information is available due to an emergency, damage repairs or unforeseen conditions.
For example, a contractor might get a call saying a current tenant is moving out of a building and a new tenant is moving in four weeks from now. There's no time for plans and specifications. You just get in there as soon as you can and start working with very limited information about what it will cost.
Guaranteed Maximum Price (GMP) Contract
This contract form allows for the contractor to be reimbursed for all of their costs plus a fee up to a maximum amount. This is the most widely used form of contract and occurs when there is some uncertainty about cost, but only a limited amount of information is missing.
Let's say you're remodeling a floor in the Wells Fargo Tower for a law firm. There are plans and specs. You know they'll need carpet, wall coverings, and 40 doors, but you may not know specifics about the carpet or whether the doors will be oak or cherry. Regardless of those missing specifics, you go ahead and get the job started and carpet and doors will be specified along the way.
There is generally a shared savings provision if the costs are less than what was expected which is equitable to both the owner and contractor.
Stipulated Sum Contract
In this situation, the contractor gives the owner a lump sum specific cost and that is all the owner has to pay and all the contractor asks for. This contract is typically used when most of the information about cost (the scope of work) is known, and the plans and specifications include a significant amount of specificity about the work to be done.
Choosing the right contract form is important because it can prevent expensive changes and expensive dispute resolution.
LEINS:
Again, often the real estate broker can be the client's advisor and can be the called on to assist an owner to resolve a lien issue. Ultimately, a title company and attorneys do the necessary paperwork but the real estate broker is the expeditor. Many liens are not valid because the procedural and notice requirements of the Alabama Lien Law are strictly enforced. That's the first step in determining if a lien is valid.
The Alabama Lien Law states that "A lien only extends to the owner's interest in the land. If an original contractor performs tenant improvements for a lessee, and the lease allows construction of tenant improvements, the lien extends to the tenant's leasehold interest and not to the owner's interest in the land."
There are two types of liens:
Full Price Lien – The entire balance owed by a party having a direct contract with a property owner or if a party does not have a direct contract with a property owner (sub or material supplier or worker of sub) can assert a full price lien if that non-direct party furnishes a notice to the property owner before work starts or materials are delivered.
Unpaid Balance Lien — Unpaid balance as of the date of the filing of the lien for those parties who do not have a direct contract or did not furnish a notice to the property owner.
Whether a party has a direct contract or does not have a direct contract, they must give a proper written notice to the property owner before a lien can be filed. If there is a construction loan, the lender must also receive notice of the party's intent to file a lien or a lien is not valid. Liens are filed with Judge of Probate in the county where the property is located. Enforcement of liens involves filing within 6 months of when the indebtedness was contractually due.
Direct contract or original contractors liens are subordinated to those of lien claimants not having a direct contract with the property owner. They are given last priority. Regardless of any other circumstances, there is no priority among lien claimants.
Contract liens have priority over mortgages unless the mortgage is recorded prior to the furnishing of any labor and/or materials on the property or the contractor/suppliers agree to subordinate their rights.
At Southpace, we want to be sure that we offer our clients the highest amount of protection possible. That's why we began the Southpace Learning Series.  It keeps our brokers knowledgeable on every aspect of commercial real estate, but more importantly, it gives them access to an expert in the field when they have questions.
Southpace Properties, Inc. is Alabama's largest independent commercial real estate firm. At Southpace, we add value to the use and ownership of commercial real estate through services such as office, retail, land, warehouse, and industrial sales and leasing, tenant and landlord representation, development, consulting, investment sales, property management and construction management. With nine CCIM designees, Southpace has one of the state's highest number of CCIM accredited brokers under one roof.