2017 Office Market Report with Blake Crowe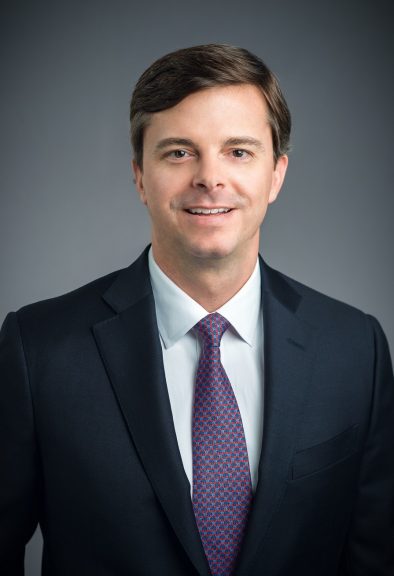 To quote Roberto Duran in his famous fight against Sugar Ray Leonard in 1980… "No Mas!!" Statistically, the Birmingham office market is simply terrible. Unfortunately, this has been the case for several years. Specifically, our office market has had negative absorption for the past three consecutive years. The Birmingham office market recorded a negative 183,943 square feet of direct absorption during the 2017 third quarter and a negative 169,308 square feet year-to-date. As a reminder, net absorption is defined as the difference between tenant move-ins and move-outs over a period of time. For instance, if tenants move into 20,000 square feet at an office building in February and another tenant vacates 10,000 square feet in the same month, that office building has 10,000 square feet of positive net absorption in February. Therefore, we have had several hundred thousand square feet of negative absorption over the past three years. This is obviously not a good thing, but it goes deeper. When you have negative absorption or if things remain neutral there is no need for new office product.
Candidly, we have not needed new multi-tenant office product in ten years or more. We simply do not have the white-collar job growth that would demand it. Two things are working against new multi-tenant office product in Birmingham. The first is the need for added square footage and the second is the cost to build new office product. If a developer were to build a new multi-tenant office building, they would have to lease space in the $30 to $35 per-square-foot range on a full-service basis. The weighted average for Class A office space in Birmingham in the third quarter was $22.16. This rate has increased by almost 3% from the same time in 2016. This is due to an increase in tenant improvement cost which I will detail below. With all this said, it is and will be difficult to build a new office building when there is an abundance of office space on the market that can be leased in the low $20 per-square-foot range.
Another related trend is the rising cost of tenant improvement construction. By tenant improvement construction, I mean the cost that it takes to build-out office space to meet the tenant's space needs. Rental rates have gone up due to the increase in cost to build-out tenant space. This is partly due to the significant hurricane season the United States has experienced this year. The hurricane damage to residential and commercial structures has depleted the construction materials needed to build homes and commercial properties. Due to the shortage of materials and the longer than normal lead time to receive materials on the construction site, prices have risen. The rising tenant improvement cost is expected to continue to increase over the next 12 to 18 months. Therefore, we believe that rental rates will continue to increase due to the increase in build-out costs and landlords will require longer lease terms to spread out the cost of the improvements to the space.
At the end of the 2017 third quarter, the Birmingham office market had a vacancy rate of 15.2%. At the same time last year, the vacancy rate was 14.8%. Once sublease space hits the open market and space that will be available in the future due to expiration is added in, the vacancy rate is hovering around 16.8%. In the Class A market of Birmingham, the vacancy rate is approximately 13.5%. The Class B market is approximately 15.1% and the Class C market is struggling at 69.3%. Birmingham's multi-tenant inventory is approximately 20,497,806 square feet.
The Birmingham office market is comprised of seven submarkets. For many years, the Midtown submarket was historically the strongest submarket in Birmingham; however, over the past couple of years, Southside has overtaken it. The vacancy rate in Midtown is around 14.2%. The Southside submarket is approximately 3% vacant. The Central Business District has a vacancy rate of around 14.3%. The Highway 280/I-459 submarket is hovering around a 12.5% vacancy rate. The Riverchase submarket is in the 16.3% vacancy range. The weakest submarket we have is the Oxmoor submarket. With a vacancy rate of approximately 45.2%, this submarket continues to struggle even though it has seen a positive absorption this year.
In a hardy attempt to end on a positive note, there were good highlights to point out in Birmingham during 2017. ServisFirst completed their 100,000 square foot headquarters building in Midtown. They are occupying the building now and this is a nice boost for Midtown. Even though it is a single tenant building, new construction is nice to see. First US Bank has built their Birmingham office on Highway 280 at Pump House Road. The historic Federal Reserve was a redevelopment that is now fully occupied in the CBD. HealthSouth broke ground on the headquarters building in Liberty Park. This 200,000 square foot building will be completed in 2018. Again, this is a single tenant building. Iberia Bank bought a building in International Park to consolidate the Birmingham offices. National Bank of Commerce bought the Luckie Building on Highway 280 to serve as their headquarters.
Despite the negative news I seem to have piled on here, Birmingham is a wonderful city with a bright future. We can look at this as doom and gloom or we can view this as an opportunity for companies to move to Birmingham or grow their existing base. We are looking forward to a great 2018 and wish everyone the best of luck.