2017 Industrial Market Report with Rich Vanchina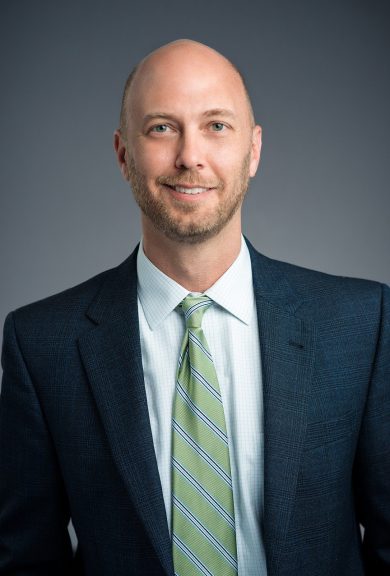 During 2017, the Birmingham MSA experienced another year of solid economic growth and development in the industrial sector. The automotive industry continues to fuel the bulk of the industrial growth in Alabama. However, the technology and aerospace industries contributed to the state's economy in 2017 as well. The Birmingham industrial market consists of 116 million square feet. As of the end of the 2016 third quarter, approximately 90% of it was occupied. The momentum of significantly sized transactions and the normal flow of smaller to medium-sized deals continued into 2017. In addition to an increase in large transactions, we saw more corporate activity as well. These positive trends are good news for the future of Birmingham's industrial development.

The five industrial submarkets saw a mixed bag of respective increases and decreases in occupancy rates during 2017. Occupancy in the Oxmoor Valley and Southern submarkets each increased slightly to approximately 95% last year, while the Central and Western Submarkets were at 85% and 97% respectively. Occupancy in the Eastern Submarket dropped to 83% due to a 500,000 square foot chunk of space at the former Meadowcraft campus that was placed back on the market earlier last year.
Pricing of free-standing, owner-occupied industrial buildings and rental rates of multi-tenant buildings both continued to rise in 2017. These price increases are due to the robust sales activity over the last two or three years, which has ultimately created a product shortage. Also, the ever-increasing cost of new construction has helped to justify the buyers' decisions to pay a premium for existing buildings because it is still significantly less money than building from scratch. Another factor contributing to this product shortage is commercial lenders are still offering very favorable loan terms for owner-occupied industrial and office real estate. Finally, the recent rash of flooding and hurricane disasters over the last few years along U.S. coastal areas has created a shortage and ultimate price increase in building materials. These market conditions led to the shortage of existing building supplies, an increase in build-to-suit activity, and inevitable price increases. This, of course, means that the cost of new construction will only continue to rise. Although this trend is relatively new in Birmingham, these market conditions, which created the perfect storm, have been happening in neighboring markets in the Southeastern U.S. for years.
A notable industrial development in Central Alabama included the announcement of the Autocar assembly plant in Centerpoint. Autocar manufactures concrete trucks, waste management, and garbage trucks. This is an expansion out of their existing operation in Indiana and represents $120 million in capital investment in addition to over 700 new jobs in Birmingham. Also, Mercedes Benz announced a $1.3 billion, 300 job expansion of its assembly plant, which was one of the largest single investments that the automaker has made in Alabama. Finally, Cushman Wakefield/EGS has just begun construction on a 112,000 square foot, Class A industrial building, named Oxmoor Logistics Center, in the Oxmoor submarket. This is significant because it is the first speculative development in the Birmingham market since 2002. Finally, 10 more leases and 24 sales of over 50,000 square feet were completed across the market in 2017. Both are increases over 2017.
2017 was the best year in a long time for build-to-suit projects, both large and small. Also, local developers finally gained the confidence to come out of the ground with speculative industrial construction projects. Hopefully, we will continue to see an increase in corporate activity in the market, which will lead to more new construction. An interesting national trend is that industrial real estate is becoming more integrated with retail as companies, like Amazon, continue to expand and have a need for fulfillment space. There is currently over 233 million square feet of industrial space under construction across the United States. Hopefully, we can continue to position Central Alabama as an excellent strategic distribution point for the Southeast with a favorable business climate and quality standard of living.