What Effects Could The 2020 Presidential Election Have On CRE?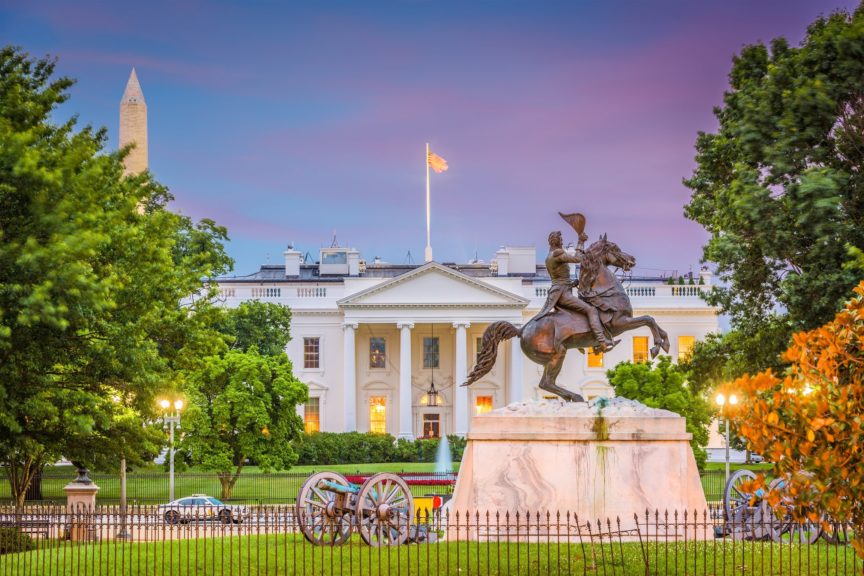 As hard as it may seem to believe, here in the U.S., we are on the cusp of yet another cycle of presidential campaigning. Prospective candidates are already tentatively dipping their figurative toe in the political waters to gauge potential public approval and support. Before we know it, we will be headlong in the throws of the next presidential election.
Election Year Uncertainty Can Impact Commercial Real Estate Sector
Most industries are impacted during a presidential election in some capacity, including the commercial real estate vertical. Experienced commercial real estate owners and brokers recognize that, regardless of party affiliation, presidential elections can (and often do) impact market temperature across the country. One of the biggest factors influencing the performing of commercial properties during an election year? Unbridled fear of the unknown.
Generally, during an election year, the sheer uncertainty of what's to come, no matter who assumes office, is enough to prompt investors to take a "let's wait and see how this all shakes out" approach. As a result, the months leading up to voting day are often the most tumultuous stretches for the market. We often experience a market slow down (or crawl or momentary grinding halt) as we all wait to see what happens at the final polls and dig through what it means for buyers and sellers in every sector.
5 Market Factors That May Change With A New Administration
It's important to note that, beyond the consumer fear factor, a change of political party in office doesn't typically translate into major market upheaval and disruption. In fact, a recent piece published in JLL, A Guide To The Impacts of the U.S. Midterm Elections, indicates that, while not a presidential election, the U.S. midterm elections that shifted control of the House of Representatives to Democrats is unlikely to have any significant impact on commercial real estate properties across the country.
Still, new administration always brings with it the possibility of updated policies that can influence commercial real estate valuations and overall return on investment. Knowing some of the most significant ways the presidential election may impact the commercial real estate vertical can help you protect your assets (or make a savvy purchase) as we turn the corner toward a full-on campaign year.
Some potential key factors include:
Cap Rate Fluctuation
A commercial property's cap rate is the ratio of its net operating income compared to its original purchase cost. Like most investments, the ratio is straightforward – the higher the cap rate, the more favorable overall return on investment. In any given year, several variables can impact cap rate stability such as asset type and location. However, during an election year, changes in interest rates based on a particular administration as well as available inventory based on a market shift due to new policy can also influence a property's cap rate.
Trade Policy
While a change in presidency may not alter the course of the entire commercial real estate vertical, peripheral policy updates, such as with the country's foreign trade policy, can indirectly affect various market segments. Unexpected changes in trade protocol or embargoes with specific countries can cause disruption in various industries or regions.
Tax Deductions And Credits
Any updated tax legislation can also change the market temperature for commercial real estate properties. New tax credits, deductions, and liabilities not only impact operating costs, but it can also (positively or negatively) influence a property's cap rate.
Lower Appreciation Rates
Historically, presidential elections are better for buyers than sellers. During an election year, property prices in both the commercial and residential sectors increase at a slower pace while the country waits to collectively exhale on the new status quo, whatever it may be, for the next four years.
What are some of the factors that influence how you invest during election years? Tell us about it in the comments below! Or contact Southpace Properties today to consult with an onsite commercial property professional.