5 Ways Millennials Are Redefining The Multifamily Housing Market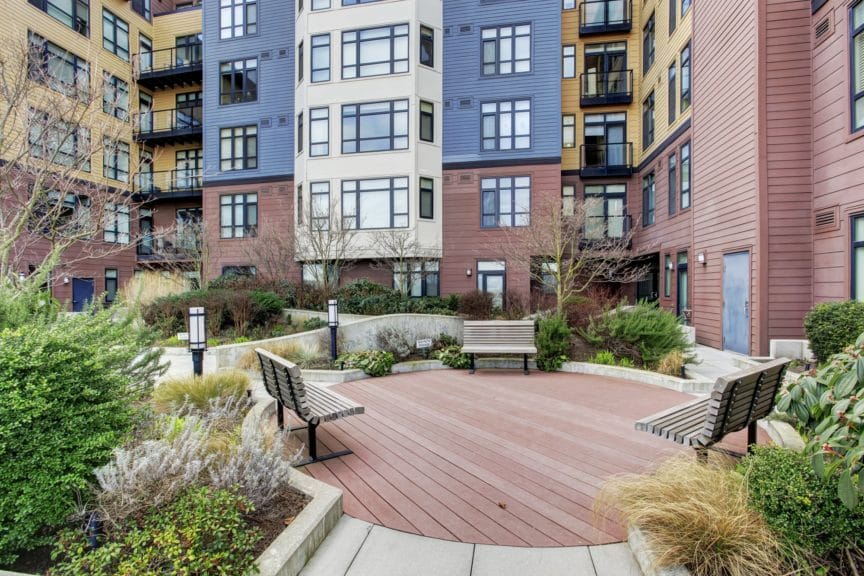 As the 2nd largest living adult generation in the U.S. (with numbers just under 72 million), millennials have come of age and officially proven themselves a force to reckon with when it comes to, well, pretty much everything. Born sometime in the early 1980s through the early 2000s (hence the "millennial" moniker), this generation often has a distinctive approach to a wide range of lifestyle choices including work environment, technology preferences, and financial strategies.
Landlords Need To Know What Resonates With This Generation Of Renters
Millennials are even making their mark in the U.S. multifamily housing market. Statistics indicate that due to a myriad of factors such as perceived life balance and available economic resources, these young adults are more likely to rent than buy a home. While the numbers vary from region to region, millennials' real estate habits are definitively impacting the housing marketing here in Birmingham. Recent statistics show that only approximately 39.4% of millennials in the MSA currently own their home and can look forward to spending 10 years saving for a down payment on a home- good news for landlords.
Possibly.
A growing population of motivated renters can drive profit margins for owners of apartment buildings and multifamily homes on a national scale. However, in order to market available properties to millennials, it's essential to recognize some of the biggest factors, preferences, and lifestyle choices driving the decision-making process from property viewing to signed lease. Some key considerations include:
More Bedrooms
Many multifamily housing layouts across the country are specifically designed for one or two people. Statistics show that while only 50% of millennials approximately 34 years of age are married, 83% have children. Real estate investors looking to cater to the lifestyles of this generation will have to consider going beyond studios and one to two-bedroom apartments to accommodate these tenants who want to rent and want to have a family.
Fitness Features And Amenities
This generation of renters is fine making due with less square footage in their apartments; however, they prioritize common areas and a multitude of other amenities, including fitness centers and green spaces. Statistics show that, when it comes to amenities, fitness centers top the must-have list at 85.7%. Other highly desired community amenities include:
• Outdoor recreational facilities – 71.9%
• Fitness classes – 63.4%
• Lounge area, party room – 59.7%
Focusing on community-centric amenities could help landlords appeal to this market and possibly maintain lower vacancy rates.
Luxurious Appointments
While this renting demographic may not want a mortgage, they do still want to enjoy luxurious (but affordable) features and appointments throughout their living spaces. Front-desk services, security guards, in-unit washers, dryers, dishwashers and a wide range of other modern touches can all potentially appeal to a population of tenants who value safety and convenience.
Technology
Beyond state-of-the-art appliances, technology is another luxury that seems to resonate with millennials. This sect of renters prioritizes connectivity and real-time data retrieval to eliminate manual processes and accelerate tedious tasks. The millennial generation has been immersed in cutting edge technology from birth. As a result, tenants often consider access to the latest innovations par for the renter course. Resident portals that allow users to make facility reservations, digital access to concierge amenities, and even automated rent payment options are just some of the features that real estate investors may want to consider when wiring their rental property to appeal to the masses.
E-Commerce Lockers (Yes, Really)
For building owners looking to really differentiate their multifamily buildings from others available in any given market, they may want to leverage another popular millennial habit: online shopping. Data suggests that this generation of shoppers make 54% of their purchases online, and average three package deliveries a month. Landlords hoping to resonate with this demographic need look no further than Amazon. The digital retail giant recently rolled out, The Hub, a locker service designed specifically for apartment buildings. Built to hold anything from large sporting equipment to clothing, these privacy lockers keep tenants' purchases delivered in lobbies and common areas secure.
What are some of the ways you're outfitting your multifamily buildings to suit recent tenant trends? Tell us about it in the comments below.