Farmland May Be An Easier Investment Than You Think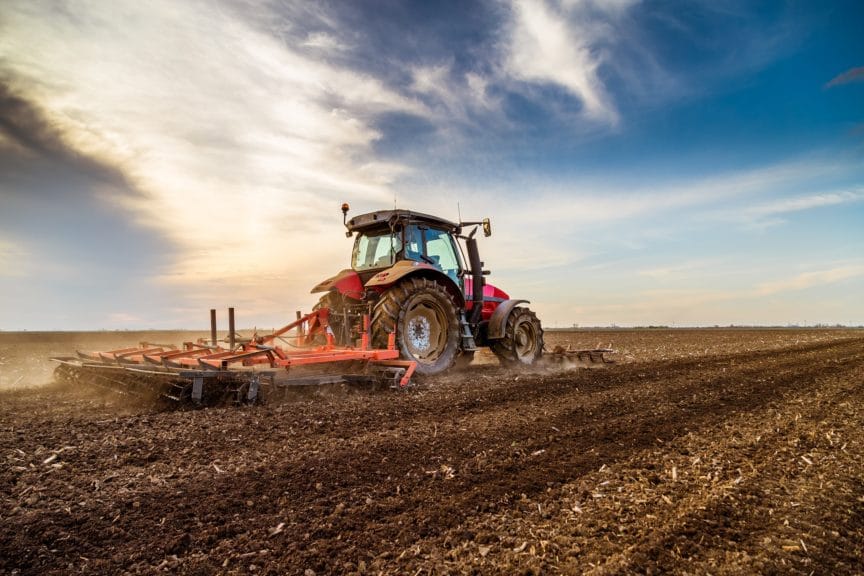 Tillable, a new digital platform, is changing the agronomy game, both for growers and investors throughout the U.S. Similar in design to the vacation home rental model, Tillable helps solves a two-prong issue that's rampant throughout the country's $32 billion farmland rental vertical:
For landowners, the site helps investors both effectively promote and earn fair market value for their properties, which may go underutilized without extensive marketing strategies. Likewise, Tillable digitizes the primarily word-of-mouth search process for farmers, delivering instant access to available, relevant properties right at their fingertips. With a simple online search, Tillable instantly connects landowners with agriculturalists, streamlining the online leasing process and delivering transparency to the already robust American farmland rental niche.
Why Now Is The Right Time To Invest In U.S. Farmland
For property owners and investors, the launch of Tillable marks a timely advancement within a thriving marketplace. The United States has one of the world's most productive, varied, and abundant food systems. It's an industry that serves as one of the economy's key growth drivers. A recent Global Agricultural Productivity Report (GAP Report) reveals that, even though most Americans aren't directly involved in agricultural production, the vertical still provides:
• $2 trillion in annual revenue
• Employment for 19 million people
• $130 billion in profit for over 2.6 million enterprises
The same report also outlines the biggest revenue producers of that two trillion dollars in annual revenue, including:
• Food production ($762 million)
• Food and supplies wholesaling ($564 million)
• Crop and livestock farming ($420 million)
• Agribusiness services ($172 million)
• Equipment and other manufacturing ($82 million)
In short, now is a great time to invest in the country's agricultural market, a sect that's only expected to grow in parallel with our ever-increasing global population.
The Benefits Of Using Tillable To Rent Your Farmland Property Investment
Landowners on Tillable can leverage the site's many digital advantages, such as:
Market Valuation
Underestimating the value of an investment property is a major concern for farmland owners across the country. Much like vacation rental sites like Airbnb, HomeAway, and VRBO, Tillable helps establish and stabilize fair market valuation for properties based on a myriad of features such as acreage, land features, and lessee demand.
Qualified Renters
Being a landlord for any type of commercial property is often rife with renter challenges and concerns. Tillable allows investors to simultaneously screen through several qualified growers and source the best fit for their property. This added layer of control can increase peace of mind that your investment is in good hands.
Professionally Reviewed Leases
Lease legality also makes it difficult for landlords to navigate the property rental terrain. Tillable streamlines the process, generating professionally reviewed leases for each transaction. Best of all, once the contract has been executed, the site launches into administration mode, electronically storing documents and automating electronic payment to streamline the process from start to finish.
Data Capture And Analysis
As an investor, it's vital to understand your property's performance at all times. The site manages data capture and business intelligence analysis for every landowner, allowing you to determine benchmarks and output metrics. You set goals and milestones for your property, and the system will help you recognize where you're most successful, and where you're falling short to optimize value across every investment.
Interested in investing in farmland? Contact Southpace Properties today to speak to an expert broker.