Data Centers Gaining Traction As A Leading Investment Asset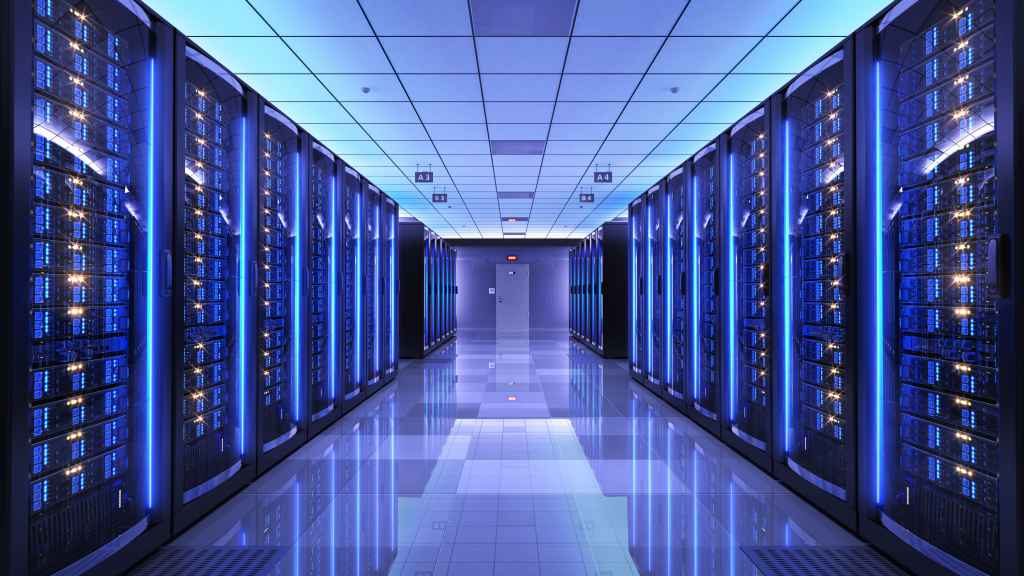 The commercial real estate market continues to shift and evolve, driven by a myriad of factors including market temperature, technology development, and consumer demand. Analysts and investors on a global scale have watched and analyzed current CRE patterns that have impacted several commercial real estate verticals, most notably retail and services. The influx of telecommuters working from home instead of the office coupled with former retail giants, like Toys R Us, closing its doors forever had many wondering what the future holds for commercial real estate.
Fortunately, business innovations continue to sustain robust property investment opportunities. As the landscape of CRE moves at the speed of light, landlords, investors, and realtors must remain agile to both identify and leverage up-and-coming sectors as other verticals peak and (possibly) decline. Recent statistics and reports have U.S. buyers carefully evaluating a relatively new CRE market leader: Data Centers.
Key Factors Driving The Surge Of U.S. Data Centers
Data centers are giant warehouse properties equipped to house large computer server networks that capture, store, process, and distribute data to clients and partners on an ad-hoc, instantaneous basis. In today's globally connected world of all things digital, the demand for efficient and secure data storage facilities is at an all-time high. A recent report from the Wall Street Journal indicates that 2017 was a banner year for data centers. Statistics show that the data center sector more than doubled its 2016 totals of 7.7 billion dollars to close out 2017 at a whopping 20 billion dollars.
According to Recode.net, several factors have directly contributed to the massive eruption of data center investment within the U.S. Cloud technology has established a firm foothold in companies of every size and scope. As a result, small businesses and tech startup that rely on cloud services from leading providers have helped drive the need for additional data centers, both in Silicon Valley and across the country.
Additionally, shifting business models have impacted many organizations' onsite data storage infrastructure as well. Cloud service giants have taken notice, capitalizing on an opportunity to provide outsourced data storage services. Elite innovators like Google, Amazon, and Microsoft are pursuing and ultimately purchasing the data centers of large Fortune 500 companies, offering less expensive cloud services for the ultimate corporate win/win partnership on both sides.
What Landlords, Investors, Realtors (and Tenants) Need To Know
As with any commercial real estate sector, not all data center properties are created alike. As this relatively new asset class continues to redefine the commercial real estate marketplace, it's essential for investors to stay ahead of the trend curve to optimize financial success. Some key factors driving momentum within the vertical include:
Emerging Digital Markets
Changes in data capture laws and regulations have influenced a significant influx in emerging markets offering data storage and management capabilities. Given the nature of their core services, these new companies don't necessarily need to operate locally to support their clients. As a result, current CRE hotspots may begin to expand as businesses spread out over the country.
Coop Opportunities
Many tenants seeking data center space may prefer an integrated property that houses and supports several clients simultaneously. Leveraging the benefits of community resources can instantly increase desirability and, ultimately, increase rental rates.
Lease Terms
The first major wave of data center tenants is approaching the expiration of their 10-year leases. Both new lessees and existing lessees seeking new CRE space have different leasing needs then renters from previous decades. Traditional terms are no longer the norm. Instead, tenants with flexible business models are looking for more agile contract requirements, preferring terms that run from 5-7 years instead of the more convention 10-year commitment.
Climate Considerations
Many investors and tenants are surprised to learn just how much climate change can impact the data storage property market. Savvy commercial real estate investors recognize that it's not enough to purchase a building that's equipped with cutting-edge technology amenities; a sound property investment will also consider environmental factors as well. Renters will be looking for smart building amenities such as mission-critical cooling systems and microgrids that offer heightened energy security.
From business owners to CRE investors, the new data center standards and functional demands can have a significant impact on bottom lines across virtually every industry, making it critical to keep a steady eye on this surging trend as it evolves.
Contact Southpace Properties Today
Want to hear more about the benefits of investing in a data center or smart building? Contact Southpace Properties to connect with a real estate professional today!