Trending Now: Retailers Recycling Their Own Merchandise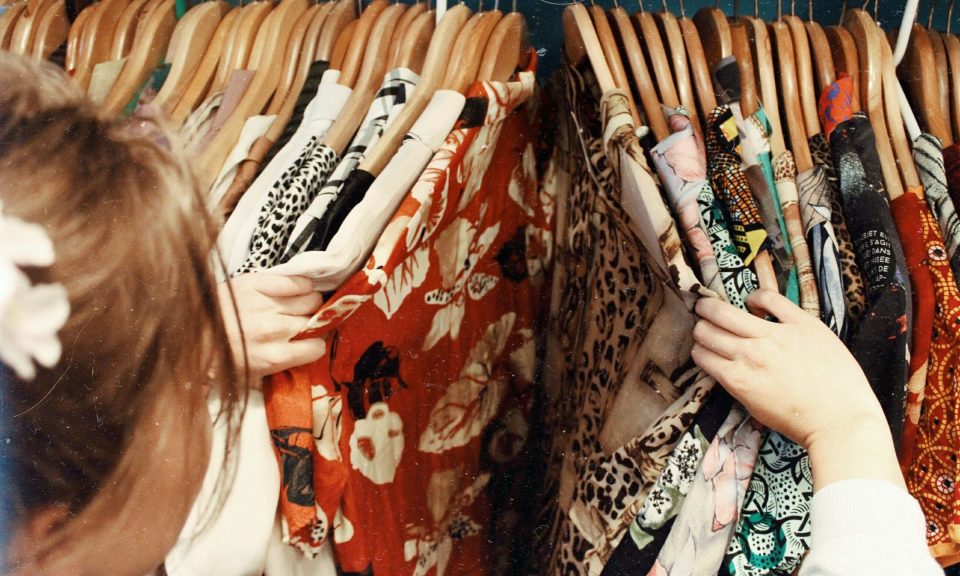 The face of commercial real estate within the retail vertical continues to change at lightning pace, forcing brick and mortar storefronts to keep up or be left behind. E-commerce continues to rise in popularity and is proving, again and again, that you really can buy virtually anything online. From groceries to cars and a wide range of everything in between, chances are if you want it, you can probably find and purchase it with just a few quick mouse clicks or screen taps.
Leading Retailers Buying And Selling Their Own Second-Hand Gear
The result of current consumer demand to buy, well, pretty much everything online has left an indelible mark throughout the retail commercial real estate sector. Savvy retailers recognize that exceptional products and compelling window displays are just not enough to retain their customer base. In order to survive, storeowners must evolve and out-trend the most recent online fads, upping their game to ensure they can still carve out market share amongst both actual and virtual merchandisers.
One of the latest trends to emerge from the retail sect showing initial signs of staying power? Shops purchasing and reselling their own gear for an unusual retailer recycling twist. Industry giants such as The North Face, Ikea, and Patagonia have implemented this new buyback/resell model proving that, at least for now, it's a policy worth exploring as storefronts attempt to white-knuckle their way to a profit and compete with e-commerce stores.
Large Retail Brands Adopting Two Basic Recycling Models
The idea of outside sources accepting and recycling merchandise is certainly not novel. There are two basic concepts currently being utilized within the retail sect. The first is a straightforward recycling model employed by many cities and towns: people return items and materials such as glass, paper, and cardboard to a larger municipality that, in turn, repurposes or properly disposes of items for reuse.
Recently, large retail organizations have adopted this recycling process to ingratiate themselves with environmentally conscious consumers. Apple, Staples, Nike, and Best Buy are just some of the many leading brands encouraging shoppers to turn in their gear and allow them to dispose of it on their behalf. While some companies do offer token gift cards for items, most often, the only payment in this form of retail recycling is the peace of mind a consumer receives knowing their trash will avoid spending an eternity in a landfill.
The second recycling principle has been leveraged by charitable organizations, churches, and thrift stores for decades. These groups proactively solicit goods and products from people, either as a donation or for a small payment. They then clean and prep each item for resale to the public. Once cleaned, consumers are able to purchase the used goods at a significantly lower price point than new gear or garments.
This is the recycling model being adopted by The North Face and its retail counterparts, minus the donation component. These original distributors have launched their new buyback programs, alerting previous consumers that, when they are done with their items, they can resell them directly to the original distributor. In turn, these stores have their used products professionally cleaned and cared for, returning them back to their shelves for sale at significantly lower price points.
Is Retailer Recycling The Ultimate Win/Win For Shops And Consumers?
While it's too soon to tell if retail recycling will prove more than a passing trend, the concept has already demonstrated several significant benefits that have other brands taking notice. Retail recycling offers consumers, brands, and even commercial real estate landlords a multitude of advantages, such as:
Green Shopping Process
Today's shoppers are more environmentally aware than our predecessors. Knowing that what we buy can be recycled, reused, or repurposed instead of thrown away can prove a major selling point.
Secondhand Profits
Yes, it's admirable that large brands are plugging into making everything old new again. However, like most businesses, the ultimate goal is to make money. Retailers that resell the items can turn a slight profit as well as build brand loyalty amongst consumers who appreciate being able to buy top shelve merchandise at a lower price. Even businesses that simply recycle of merchandise with a resale can reap potential brand loyalty perks as shoppers may actually seek out eco-conscious brands to ensure they get the items they want but still feel like they are doing their part for the environment.
Additional Facilities Needed
The commercial real estate market may even benefit from this new retail model. As merchandisers build traffic in and out of their storefront to recycle goods, consumers are likely to stay and browse (and purchase) other products, helping brands avoid closing multiple stores, much like Kmart and Sears, or all locations like Babies R Us. Additionally, this new recycling trend may allow brands to purchase or rent additional commercial real estate facilities. For example, The North Face partners with an outside facility to professionally repair and clean items to ensure they are ready for resale. Whether retailers manage the cleanup process themselves or rely on an outside vendor, brands will require a well-appointed commercial real estate facility to effectively handle the process.
What do you think of this latest retail recycling trends? Tell us your thoughts in the comments below. Or, contact Southpace Properties today to learn more about utilizing commercial real estate for use in the retail vertical.