The Future of Retail Commercial Real Estate (For Now)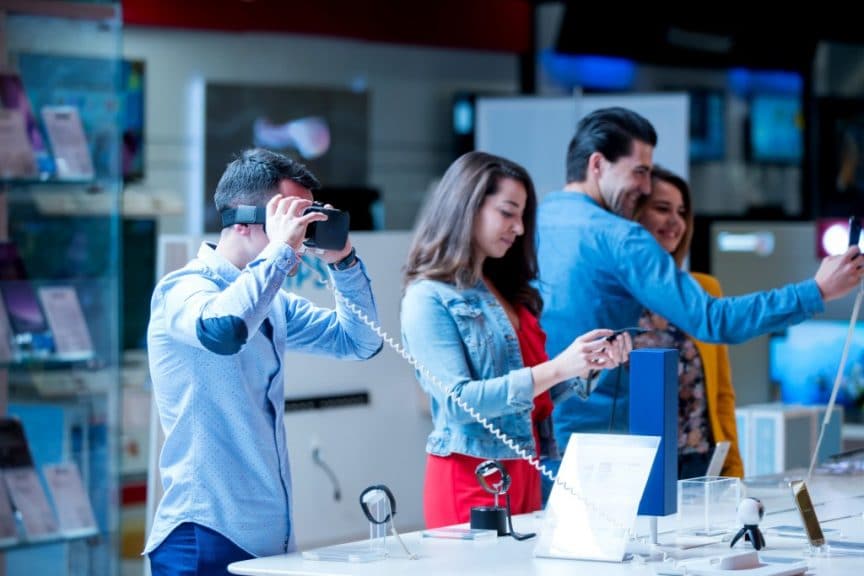 In case you haven't heard – the retail industry is changing at the speed of light. As e-commerce opportunities and practices continue to evolve to suit consumers' growing demand, many traditional retailers find themselves experiencing the pinch of being left behind the pack. Recent reports highlight several large, well-known brands, in multiple verticals, closing hundreds of brick-and-mortar locations including:
Sears
Kmart
Subway
GNC
Toys R Us
Crew
Foot Locker
Macy's
Even technology-centric Best Buy is struggling to edge out the traditional and digital competition. The store recently revealed it is closing 250 small U.S. mobile phone locations.
How The Changing Face Of Retail Impacts Commercial Real Estate
While traditional retailers scramble to remain relevant within their field, commercial real estate landlords find themselves trying to tread water in the marketplace's turbulent undercurrent. As more and more brick-and-mortar locations shut their doors, it's only natural to wonder how the rapidly changing retail industry will impact their ability to find tenants, especially for business real estate properties already outfitted for retail.
The good news? The need for commercial real estate is not dead. In fact, it's growing. Statistics indicate that industrial real estate development reached peak levels in 2017 and is expected to continue growth in 2018. However, the retail real estate segment is absolutely different than it was just a few years ago due to e-commerce's rapid growth pace. To achieve sustainability, successful brands will need to remain ahead of consumer expectations – and successful landlords will need to deliver flexible property solutions to remain ahead of tenant expectations.
Distribution Centers Prove A Major Retail Force
One common misconception about e-commerce brands is that they exist as an online-only entity. This is not the case. Yes, digital storefronts and e-tailers are stealing market share from brick-and-mortar companies at a surprising rate. However, even the biggest online sellers, such as Amazon, generally require a physical presence of some sort. E-commerce currently represents:
9% of all U.S. retail sales
12% of all industrial leasing activity
22-30% indirect leasing
In the case of Amazon (as well as other similar online selling models), this physical presence often takes the form of a tangible distribution center. As these digital shopping giants continue to expand, creating state-of-the-art distribution facilities as close to their customers as possible will help exceed delivery expectations as well as maintain their position as an industry trendsetter. This, in turn, can be great news for landlords. Building owners that keep a steady eye on the most prominent shipping trends and hottest location demands can leverage this information to market their commercial real estate properties to best suit tenant needs.
E-Tailers Go…Brick-And-Mortar?
Another surprising twist in the meteoric rise of e-commerce? Some of the biggest online-only brands are switching up their current selling approach and opening brick-and-mortar locations. Yes, really. Fabletica, a leading online brand specializing in affordable workout and athleisure garments has recently revolutionized their digital approach by establishing tangible storefronts for consumers to see, touch, and try on its merchandise.
Fabletica's decision to delve into physical retail was primarily driven by one key factor: data mining. While the brand was doing well within its digital demographic, the company felt its data collection process wasn't quite painting an accurate picture of its consumers' wants and needs. In 2016, Fabletica developed a data capture platform called "OmniCart" that tracks vital statistics such as shopper preferences, sizes, and product satisfaction from every consumer engagement. Having a commercial real estate presence enables the company to both connect better with its customers and improve the quality of collected data to deliver the best experience possible to shoppers.
Comcast, a leading cable and Internet provider, has also changed its approach to physical retail. Comcast has always had a tangible storefront presence. However, its branches were dated and often offered limited access to resources, forcing many customers to purchase services online. In May of 2018, Comcast announced its plans to broaden the scope of its commercial real estate presence by opening 50 stores that showcase some of the brand's best and most sought-after services, products, and offerings. Customers will even get to test out the company's latest innovations for a true "try before you buy" experience geared toward driving consumer satisfaction and brand loyalty.
Stay In The Know With Commercial Real Estate
With major industry leaders successfully leveraging the benefits of a brick-and-mortar existence, it's only a matter of time before others follow suit with a commercial real estate presence. To stay relevant, landlords must carefully monitor emerging vertical trends to ensure their properties remain in demand. If you have questions on how to keep on top of the latest commercial real estate developments, we can help. Contact Southpace Properties to consult with one of our onsite real estate professionals today.