Smart Buildings: What You Need To Know For Your Commercial Property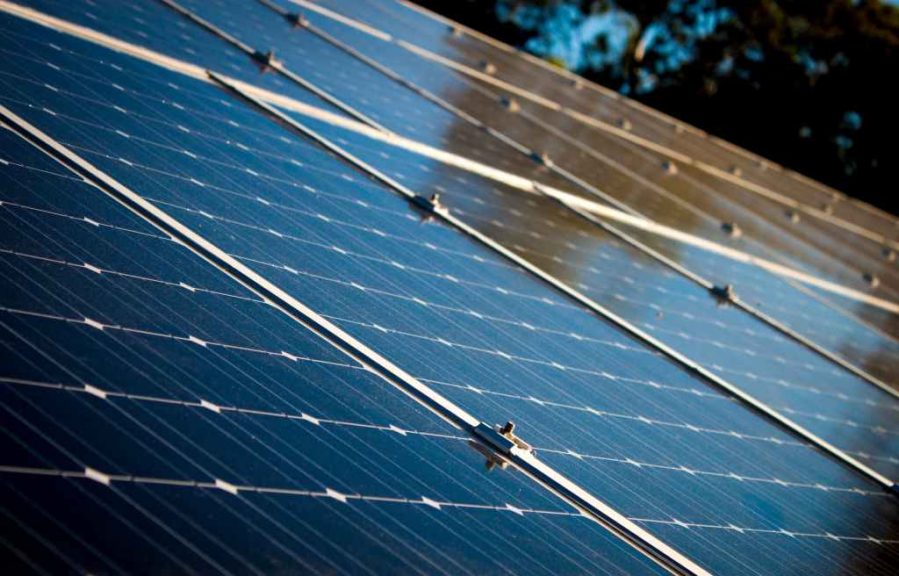 The term "smart buildings" is trending in both residential and commercial real estate circles – but what does the phrase actually mean? While most of us understand some of the general concepts of a smart building, many of us often assume that a building's intelligence lies mainly in its high-tech, futurist gadgetry that is more superficial surface than substance.
Not (entirely) true.
Yes, smart buildings are technology-centric. However, they are more than just highly flashy constructs. A well-appointed smart building is highly functional as well, using network-enabled platforms to automate operations and efficiencies. These properties are not as futuristic as we may currently believe. In May 2018, the state of California passed a law mandating all new homes to have solar power capabilities. The new law, which takes effect in two years, not only puts this smart feature at the forefront of the state's residential real estate market, but it also will significantly elevate the cost of properties in a region already plagued with the lack of affordable housing. Why? Because lawmakers and officials believe that resulting lower energy bills will quickly offset the cost of including solar technology in the build.
Smart Features May Impact Commercial Real Estate
Right now, California's solar power law only impacts the residential real estate sector. However, many believe it's just a matter of time before this, and other smart features, become requirements for commercial properties as well, prompting owners and landlords to give structural intelligence significant attention to remain competitive as the market shifts. Even if smart features don't eventually become law, many building owners will still include these amenities in their rentals to draw potential tenants away from other available options.
If you currently own (or are considering the purchase of) commercial real estate, it's crucial to understand how some of the many available smart features can impact renter expectations, particularly as certain amenities become viewed as standard as opposed to an upgrade. Here are just a few web-enabled intelligence features you may want to consider including in your business rental.
Building Security
Security and safety rank high on most commercial tenants' list of "must-haves" before they'll sign a lease. As commercial properties evolve to include intelligence features, many landlords may start to include network-based security as a key selling point. A centralized application consolidates alarms, notifications, and various protection methods, eliminating the need to install, monitor, and interpret several independent monitors and systems throughout the business. Most importantly, a technology-driven security platform offers mobile access, automates getting help when needed, and runs even during a power outage, ensuring everyone inside the organization receives the prompts needed for informed decision making.
HVAC Systems
Air ventilation, temperature, and overall quality is also a major concern for businesses looking to rent commercial real estate. Optimized HVAC systems instantly streamline heating and cooling a space, lowering energy bills throughout the life of the lease. Additionally, a smart HVAC system delivers precision control in various zones (no more thermostat wars between coworkers). Most importantly, an automated heating and cooling application actually increases the quality of the air in the building. Many systems can detect elevated levels of carbon dioxide and will immediately flood a space with fresh, clean air to eliminate the risk of poisoning.
Lighting Sensors
Electricity (or, more specifically, wasted electricity) can cost business owners a bundle. Enter smart lighting sensors that use a web-based interface to coordinate a slew of features such as motorized window shades, controls, and LED. Installed sensors can even monitor occupancy to adjust lighting when no one is in the space. Industry giants such as The New York Times and even AT&T have both installed a version of smart lighting and reaped significant savings as a result.
Remote Appliance Access
Kitchens can prove a significant selling point in a commercial building, especially for larger companies. Yes, ovens, refrigerators, stovetops, dishwashers, and freezers are viewed as a giant perk for tenants; however, they also pose a significant threat to landlords. Appliances that malfunction or are left on when unattended can cause loss (think spoiled food) and potential flooding or even fire damage. Remote appliance monitors manage a multitude of variables including temperatures, light, humidity, and function to ensure every item runs as it should. If the system detects a problem, it can instantly alert stakeholders for immediate action and ultimate piece of mind. This type of smart feature can also prove a major selling point for medical facilities that rely on their cooling and freezing systems to operate properly at all times.
Southpace Properties specializes in commercial real estate properties. If you're considering investing in commercial real estate, we can help. Contact our team today to hear more!