What Hurricane Season Means For Commercial Real Estate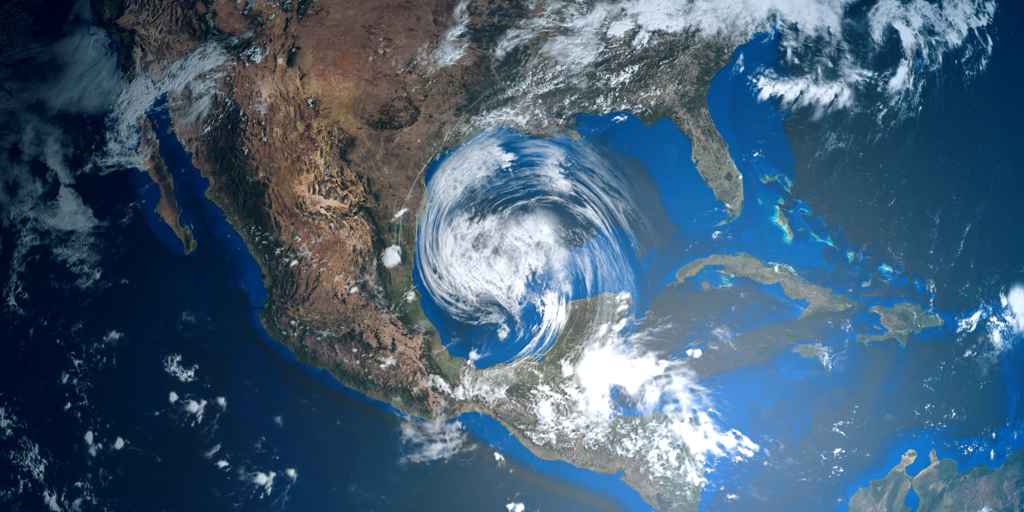 On August 25, 2017, Hurricane Harvey's 130-mile per hour winds and torrential downpours wreaked havoc throughout the Houston region, the effects of which are still evident today. In just four days, this Category 4 storm released a deluge of approximately 19 trillion gallons of water into Southeast Texas, damaging virtually everything in its path. Once the skies cleared, the Houston area was left with billions of dollars in damage and personal losses.
Houston's Industrial Market Remains Relatively Robust
While the residential properties bore the brunt of the storm's destruction, Hurricane Harvey absolutely had an impact on the Houston commercial real estate market as well. To date, many residences and personal properties are still not functioning at pre-storm capacity. However, statistics indicate that while Hurricane Harvey impaired over 15 million square feet of commercial inventory, the majority of those properties are already considered operational.
Several factors contributed to Houston's industrial market remaining relatively unscathed. First, the location of many commercial properties was not near the storm's direct, most destructive path. The design of Houston's business properties also played a direct role in salvaging their integrity. Most buildings in the region were designed to stand two to four feet above water level. Additionally, many modern structures have built-in water retention features to help fortify them against the onslaught of a storm and subsequent flooding.
Harvey Still Leaves An Indelible Mark Throughout Houston's Commercial Property Market
Despite the many industrial property silver linings, Hurricane Harvey will still influence Southeast Texas' commercial real estate market in the near term future. As homeowners begin the slow, arduous process of rebuilding, they will tap into all available construction resources. As supply retailers race to meet residential demand, commercial investors may find themselves playing the waiting game on materials.
Tenants may also find themselves drawing the short straw on commercial property rentals in Houston due to Hurricane Harvey as well. With fewer new construction projects in play, renters will compete with each other to secure the best available properties to serve their business needs. The limited supply is expected to drive renting costs to a premium while the Houston market steadies itself.
What Does The 2018 Hurricane Season Have In Store For Us?
The 2017 hurricane season started off relatively slowly before roaring into full force. By the end of its reign, the year had delivered three of the top five costliest storms in America's history: Harvey, Irma, and Maria. As we continue to rebuild, many home and business owners are bracing themselves for 2018's impending storm season and wondering; "What's to come?"
Forecasters are already predicting a slightly above-average weather event season. Experts have designated and named 14 potential storms. With recent statistics predicting at least 7 of these storms to be hurricanes, residential and commercial property owners are readying for a busy weather year, even if it doesn't reach 2017's capacity.
Prepare Your Commercial Property For 2018 Storms
If you're a commercial property owner, you already know that when it comes to navigating through the upcoming hurricane season, many factors are completely out of your control. However, there are several items you can directly oversee to help reduce building damage should you find yourself in the eye of any pending storm.
The first step in your preparedness plan? Take pictures of your property and interior workspaces before the storm begins. These photos can play a vital role in proving the condition of your building should you need to file an insurance claim. You will also want to create an emergency kit to ensure anyone inside has access to what they need should they become trapped in the building until the weather subsides. This kit should include enough food and water to last 72 hours as well as any necessary first aid supplies.
Other precautions to take before a storm hits include:
Secure or eliminate mobile exterior objects
Clear storm drains and gutters
Remove any A/C window units before the storm begins
Perform file backup
Store important documents in waterproof containers
Check integrity of trees throughout the property
Additionally, as a landlord, you will want to communicate with your tenants before the storm to ensure they understand the severity of the weather and that the power, HVAC, and water may go out at some point so they can plan accordingly.
Perhaps the best way to plan for the upcoming 2018 storm season? Partner with a reputable commercial property management team. A qualified firm will have the insight, experience, and resources available to ensure you have access to the information you need to prepare for what Mother Nature has in store for us this year. Contact Southpace Properties today to hear more!