Key Ways Steel and Aluminum Tariffs May Impact Commercial Real Estate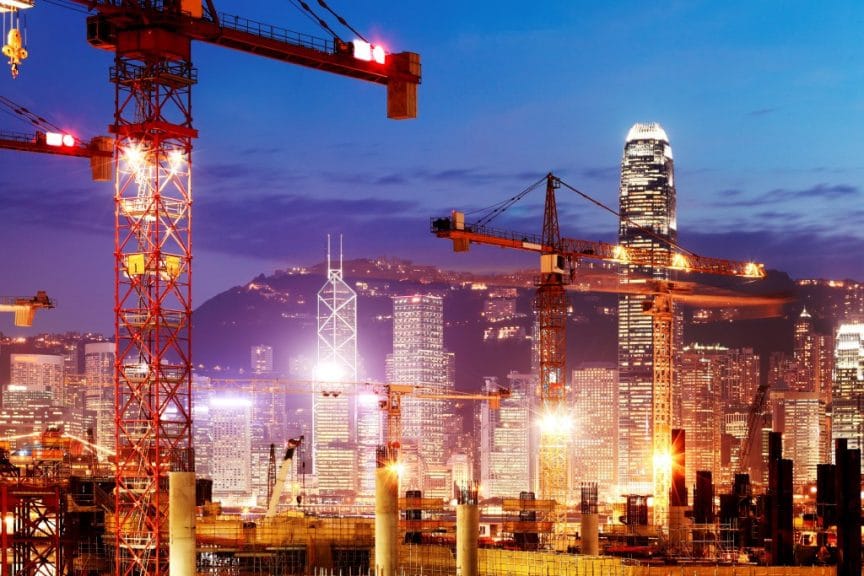 In March 2018, President Trump moved to mandate new tariffs on steel and aluminum. According to the administration, Trump's decision to implement 10% aluminum and 25% steel tariffs was part of an effort to decrease the U.S. trade deficit as well as protect domestic steel production jobs, which, at the surface, seem like laudable reasons to move forward with a new tax on these raw materials. However, Trump's recent tariffs may have a rippling impact on a multitude of periphery verticals deeply tied to industrial mining, leaving many entrepreneurs in a current state of flux and concern at what lies ahead for their businesses.
Commercial Real Estate Directly Tied To Economy
One industry directly tethered to steel and aluminum that may begin to feel the pinch of Trump's tariffs? Commercial real estate. It's no secret that commercial real estate (as well as residential real estate), is intricately linked to virtually every aspect of our nation's economy; we often look to our construction and housing markets as a barometer to gauge current economic temperature, endurance, and vulnerability. The recent tariffs not only increase the costs of materials, but they may also ignite a global trade war, both of which can have a significant, negative impact on both local and national commercial real estate.
Some possible consequences in the commercial real estate vertical may include:
Projects Put On Hold
As the nation holds its breath awaiting the potential fallout from the recent taxes on foreign goods, many businesses find themselves plagued with uncertainty surrounding pending projects in their pipeline. The current market ambiguity could result in builds being placed on hold until more is known about the true industrial ramifications of these tariffs. Any delayed construction engagements can have a widespread, unfavorable impact on several related businesses and industries, as well as the nation's general economy.
Contract Pricing Backlash
The recent tax increases can also have an impact on commercial builders with contracts already in place offering set pricing based on material costs before the levied tariffs. Contractors with agreed-upon pricing may find themselves actually losing money on current bids based on the new price of steel from existing distribution channels. These businesses may be forced to file an inflation claim to adjust the deal or directly absorb the loss, both of which could influence a company's liquidity and ability to work on future engagements.
Increase In New Construction Costs
Recent reports indicate that the cost of American steel has already risen significantly (as much as 10-20% in certain areas) due to the tariff on its foreign counterparts. Higher costs for steel, a building staple in the commercial real estate vertical, will absolutely impact the bottom line of any future construction projects. Contractors will ultimately be faced with two choices: pay higher domestic pricing or find less expensive international channels and pay the U.S. government its 25% cut. Either way, contractors will have to adjust their bid pricing to turn a profit on their projects.
Tenant Rent Hikes
As new construction costs spike, commercial real estate owners, forced to pay a higher price for the property, will inevitably pass along increased expenses directly to tenants in the form of higher leasing rates. Chances are, the rippling effect won't end with tenants paying higher rents. Businesses renting new spaces at higher monthly rates may, in turn, increase consumer pricing to offset overall expenditures.
Does Anyone Win With The New Raw Materials Tariffs?
In a word, yes. While much of the industry may feel the squeeze of elevated costs, the recent aluminum and steel tariffs don't mean doom and gloom for the entire commercial real estate vertical. There is one sector that actually stands to benefit from the recent market flux: current property owners. Landlords of existing buildings won't have to worry about increasing rents to cover new and unforeseen materials costs. These building owners can offer extremely competitive rent prices to potential tenants, ultimately undercutting the competition and stealing market share.
Contact Southpace Properties Today
Rising costs in materials may make now the perfect time to buy an existing commercial property. If you're considering delving into the commercial real estate market, Southpace Properties can help. Contact the team today to discuss your business property needs.