What To Look For In A Commercial Property Manager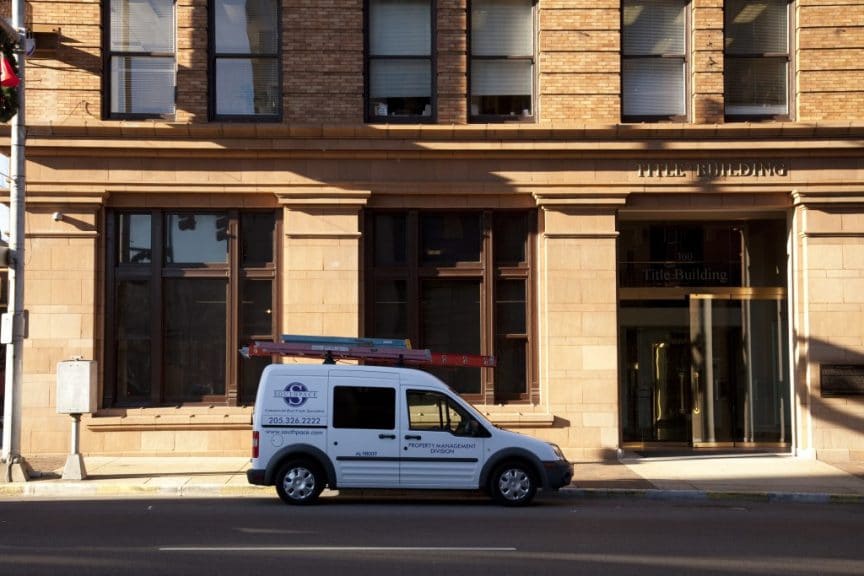 Commercial real estate is a viable financial investment that requires constant attention. Maintaining the building and keeping up with everything that goes into successfully renting your space can quickly prove more than a full-time job, making it critical to partner with a reputable commercial property manager. A qualified commercial property manager will work hard on your behalf, protecting your asset and ensuring that your building sustains maximum occupancy at all times. Beyond sourcing tenants, leading property management firms will also offer a multitude of other vital advantages including coordinating repairs and maintenance, overseeing legal issues, and even collecting rent on your behalf so you can eliminate any awkward encounters with your renters.
Tips To Streamline Your Search For A Commercial Property Manager
While most building owners recognize the importance of using a commercial property manager, many struggle to pinpoint the best provider for seamless service throughout their ownership. If you're currently searching for a commercial property manager, it's crucial to go into the sourcing process knowing what you need (and don't need) from a prospective company. As you begin your search, consider these nine tips to help make your final selection as easy as possible.
1. Experience
When choosing a professional commercial property manager, experience matters. Skip over fledgling organizations or startups where the owners don't have extensive industry tenure to focus on firms that have proven staying power. Additionally, more knowledgeable companies can offer invaluable insight on key factors such as current market temperature and how much to ask for rent on any of your available spaces.
2. Employee Qualifications
Beyond the operational history of the firm, you should also inquire about the screening process for individual employees at a management company. Discuss the specific qualifications everyone on the team must have. You should also ask to meet with the people managing your account, so you're certain you are comfortable with the crew handling your property.
3. Existing Client Network
Your commercial property manager should have an extensive existing network of current properties. The more clients your provider has, the better chance you have of reaping the benefits of group savings on some of your expected costs. Smaller firms simply won't have the leverage to reduce your expenses like larger, well-established companies.
4. Current Affiliations
Professional connections can play a major role in your final decision. The more affiliations that a firm has, the more access the team has to peer networking opportunities, leading vendors, and educational events. Ask each prospect about any organizations and alliances as well as specific licenses, certifications, and credentials.
5. Fees And Charges
Speaking of expenses, it's important to discuss fees and charges with every potential vendor to gain a firm understanding of what costs you'll incur throughout your relationship. Inquire about the pricing model to determine if it's a flat monthly fee or a percentage of the rental rate.
6. Tenant Policies
Your commercial property manager will ultimately handle most of your tenant relationships, making it crucial to understand your firm's particular policies fully. Ask about move-in/out procedures as well as how the firm manages any after-hours needs and emergencies. You should also inquire about any documentation provided to renters, such as a manual or handbook to ensure you're current on any tenant expectations before moving forward.
7. Work Order Process
Even new buildings sometimes require unexpected care and maintenance. How quickly your chosen commercial real estate management team responds can have a significant impact on overall tenant satisfaction. Talk with prospective vendors to gain a firm understanding of the entire work order process. You should also meet with the maintenance team to ensure your tenants will receive attention from skilled and qualified professionals.
8. Customized Reporting
As a landlord, you'll need various reports for tax purposes. You may also want to have access to specific ad-hoc information to gauge how well your investment is doing at any given moment. Consult with a potential management firm to discuss their specific reporting capabilities. Do they manage everything manually? Or do they utilize an automated management software platform? Knowing the reporting system can ensure you're confident that they'll be able to provide you with what you need when you need it.
9. References
Always ask potential commercial property managers to provide references from previously satisfied customers – and check them. Checking references is an invaluable opportunity to hear firsthand what you can expect throughout your professional partnership with the firm.
Southpace Properties, the largest independent commercial real estate firm in Alabama, offers a full suite of property management services. Contact us today to hear more about how we can help you protect your commercial real estate investment.