Back to the Basics of Property Management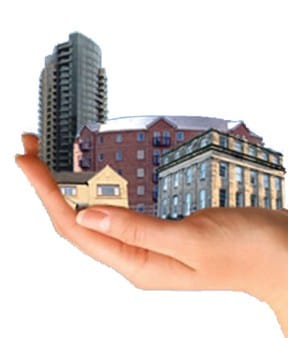 By Gabrielle Keel, CPM, RPA
By definition, Property Management is a "professional activity where one oversees the operation of a property, whether it is commercial, industrial, residential, multi-family or retail, where the property objectives are dictated by ownership."
Further peeling back the layers of this simplified, textbook definition, it goes on to include leasing, customer service, and general accounting administration.
Seems simple enough, but in reality, property management is not as cut and dry. Monotony, routine and consistency are words that, for the most part, do not exist in the vocabulary of a strong Property Manager. Instead, words that are quite prevalent include versatility, teams, relationships, and chaos.
Typically, in the world of property management, a Property Manager is assigned to a multitude of properties, possibly of different sectors and owners.
As a result, a Property Manager must be open to wearing many "hats" and possess the ability to change "hats" at the spur of the moment while cultivating a positive relationship with owners and maintaining their assets driven by the owner's real estate objectives.
Good property management is not about one person. It's really about a team of people. The team includes anywhere from the executive level, administrative support to maintenance technicians.
Each team member has a specific, important role contributing to the full management of a property and is led by the Property Manager. At the end of the day, everyone is supporting each other while achieving the owner's objectives.
The importance of property management teams come into play when "chaos" temporarily surfaces. For example, in the life of a property manager, it's nothing to approach the end of the workday, reach down to transfer the phones to the after-hours answering service at 4:58 p.m. when it rings.
A Property Manager will contemplate, looking at the phone for a split second, as whether or not to answer or head for a glass of wine. Burning with curiosity as to who might be calling at this time of day, one picks up, discovering a tenant called to report smoke billowing out of the parking garage below his suite and he needed to know what to do.
The next 72 hours are spent restoring power to the building where the electrical vault exploded. This also involves the engagement of a multitude of contractors while maintaining open dialogue with tenants about the progression of repairs.
Without a strong experienced, property management team and the relationships built both on the contractor and tenant side, emergency situations cannot be handled in an organized, constructive manner. And this is precisely what we, in property management, are called upon to do—day in and day out.
At Southpace, we're proud to have a property management team that manages more than four million square feet of diverse properties including office, retail, industrial and land across the southeast.
And our team answers the call of duty (ahem, chaos) in such a timely, efficient and professional manner that we were recognized as the 2012 AMO 'Firm of the Year' by the Institute of Real Estate Management (IREM).
Southpace Properties, Inc. is Alabama's largest independent commercial real estate firm. At Southpace, we add value to the use and ownership of commercial real estate through services such as office, retail, land, warehouse, and industrial sales and leasing, tenant and landlord representation, development, consulting, investment sales, property management and construction management. With 12 CCIM designees, Southpace has one of the state's highest number of CCIM accredited brokers under one roof.