Birmingham Named One of Top 15 Emerging Downtowns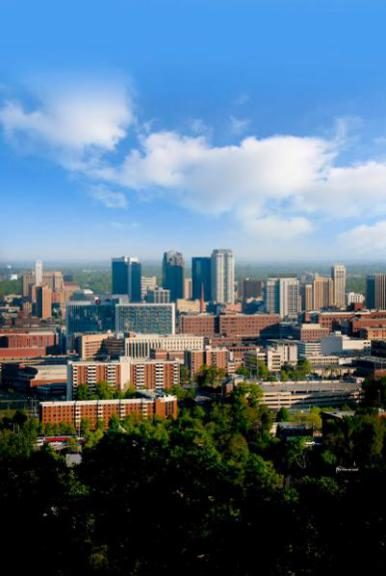 In a recent Forbes article, Birmingham is named as one of the nation's top emerging downtowns, listing our city in the same company of Denver, El Paso, Louisville, Los Angeles, New York and others.
This accolade from the national publication has a lot to do with the young, college-educated population who tend to enjoy living in tight-knit urban neighborhoods where they can walk to work, entertainment, dining and shopping options. This demographic's population grew 26% from 2000 to 2010 in major cities' downtowns, which is twice as fast as it did in the those cities' overall metro areas.
In Birmingham, our number of residents in the downtown area has increased 32% since 2000, with 737 planned units in the construction pipeline. The article cites Regions Park and Railroad Park as major factors in the city's growth. Office space absorption was also positive in 2012, with net 126,000 square feet leased out, and downtown employment density relative to the southern city's size is comparable to Philadelphia's business district.
To read more about Birmingham and the other downtowns that made the list, check out the entire article.
Southpace Properties, Inc. is Alabama's largest independent commercial real estate firm. At Southpace, we add value to the use and ownership of commercial real estate through services such as office, retail, land, warehouse and industrial sales and leasing, tenant and landlord representation, development, consulting, investment sales, property management and construction management. With 12 CCIM designees, Southpace has the state's highest number of CCIM accredited brokers under one roof.