Investors Ride The Wave In Secondary Markets, Including Birmingham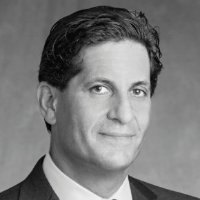 By Michael Randman, Southpace Broker
According to Real Capital Analytics, investment sales surpassed $355 billion in 2013. That's a 19 percent increase from the $299 billion in sales in 2012.
What's behind this boost in investment sales?
As well described in this recent article, "Surf's Up," published in CCIM's Commercial Investment Real Estate magazine, we're starting to see a trickledown effect in our local market. National buyers are purchasing commercial properties here in Birmingham because of the arbitrage in CAP rate pricing.
For example, a Walgreens' deal is going to trade at a higher CAP rate in a secondary market, such as Birmingham, as opposed to one located in a major market.
We're seeing two types of investors in these secondary markets: value-add buyers looking to take risks for greater returns, and then the ones looking for low risks and steady income streams. Because the pricing is relatively cheaper in the Birmingham market for the same credit, the buyers are calling from both coasts looking for deals that, just a few years ago, they would've deemed too risky.
Last year, Canadian money came to town and purchased two value-add shopping centers. And this year, Southpace has been successful in marketing a few stabilized retail deals to out-of-state potential purchasers looking for a better return than they can get in their own local markets.
In my opinion, this trend will continue as the scarcity of good properties increases and investors, fueled by low interest rates, continue to look for higher yields.
Southpace Properties, Inc. is Alabama's largest independent commercial real estate firm. At Southpace, we add value to the use and ownership of commercial real estate through services such as office, retail, land, warehouse and industrial sales and leasing, tenant and landlord representation, development, consulting, investment sales, property management and construction management. With 13 CCIM designees, Southpace has the highest number of CCIM accredited brokers in the Southeast.