How Fitness Trends Impact Commercial Real Estate Property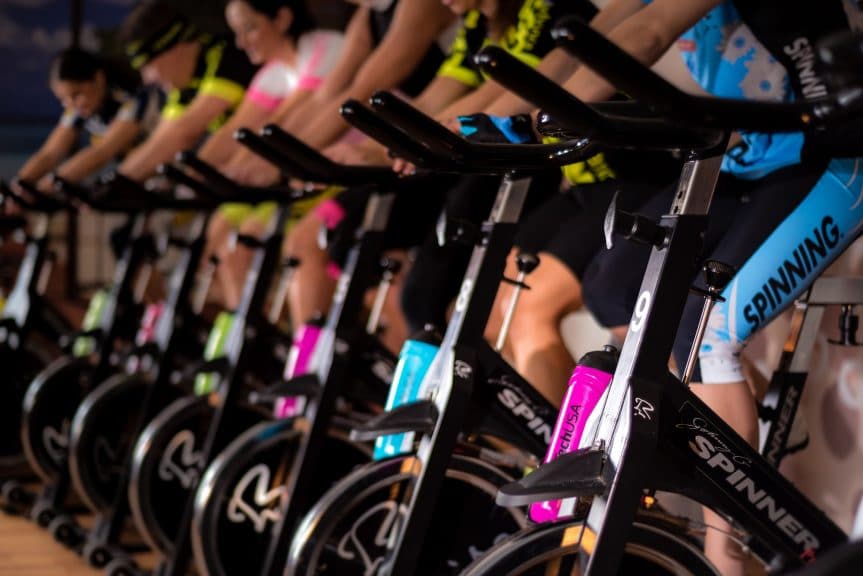 Statistics show that in 2016 the U.S. had over 36,000 membership-based exercise facilities with a total of 57.25 million members, illustrating beyond a doubt that health and fitness continue to prove a robust industry across the nation. At the surface, facts like these are encouraging to commercial real estate property owners that lease their facilities to gym owners. With so many people purchasing gym memberships, it's often easy to rent out retail fitness spaces. Better still, health and fitness is one of the few remaining "internet-resistant" verticals, helping to further boost its desirability for landlords everywhere. Sure, you can download an app for basic at home programs and regimes, but for access to state-of-the-art equipment and innovation, it's hard to beat a brick and mortar gym.
While there are several significant benefits to owning property outfitted as a gym, there's an undeniable downside to renting this type of commercial real estate. Fitness trends are fickle. In what feels like the blink of an eye, today's workout craze can morph into yesterday's fad (Tae-Bo, anyone?), forcing premature gym closures and leaving landowners wondering how they can repurpose their building to start generating revenue again.
What To Know About Renting Your Retail Fitness Facility
Yes, given America's penchant for purchasing memberships, gyms and fitness centers will likely thrive for the foreseeable future. However, industry growth may continue to evolve as consumers needs and wants shift. Here are six things you should consider when developing your fitness center space.
Less Freestanding Facilities
Previous gym owners relished their freestanding commercial real estate locations. However, the face of retail is changing, adding new opportunities for health club owners who are capitalizing on empty malls and shopping centers. As a landlord, it's important to recognize that this trend can directly impact your leasing terms, with more gym owners looking to tap into the savings of anchor leases. Additionally, OEA and REA restrictions may also come into play during negotiations.
Age of Clientele
Baby Boomers have earned their reputation as the first generation to truly embrace group exercise. As this significant demographic ages, gyms will have to adjust to meet their needs. Commercial real estate owners may consider an alternative to traditional retail fitness facilities, opting instead to purchases properties in 55+ active adult communities or assisted living facilities to cater to this important customer base as its members get older and have different fitness requirements.
Event Training
Standardized group classes and circuit training sessions are still popular options. However, community events like boot camps, Tough Mudders, and Ninja Warrior contests are rapidly gaining popularity amongst athletes of all ages. Offering facilities specifically designed to help train for a particular competition can prove a savvy option for commercial real estate owners.
Add-Ons/Hybrids
It's not unusual for health clubs to have on-site snack bars, cafes, and juice bars. However, with Baby Boomers and Millennials on both ends of the current fitness center spectrum, a bigger emphasis may be placed on gyms that also offer healthy, nutritious meals as well. Commercial real estate owners may find themselves outfitting a space to not only include equipment, but also a full restaurant or popular dining chain. Additionally, other add-ons such as hair salons, spas, apparel, juice bars, and even shoe stores may gain popularity as gym members seek to enjoy a one-stop experience at their health club.
Parking
Parking is always a premium commodity at a health club – paying members demand access to convenient parking at all operational hours. However, as the fitness center model changes to include other services and add-ons, customers are likely to remain on the property long after their class or workout session has concluded. Landlords must carefully evaluate offered amenities to balance keeping members onsite (and making periphery purchases) without alienating clients who want quick parking for their next barre class.
Technology
Technology plays and will continue to play a major role in commercial health club spaces. Gym members at every age and fitness level utilize wearable technology products like Apple watches and Fitbits to track, manage, and analyze their health progress and goals. In future years, technology integration capabilities may prove a significant selling point for gym owners looking to separate their facility from the competition. From outfitting a space with workstations where members (or even their doctors) can quickly access specific digital data to upgrading the entire facility to offer smart building innovation, technology-centric properties are likely to top renters' wish lists when searching for their next location.
Southpace Properties offers tenant and landlord representation as well as property management services. Contact us today for more information regarding your commercial property.