Last Mile Delivery Stations: What Landlords Need to Know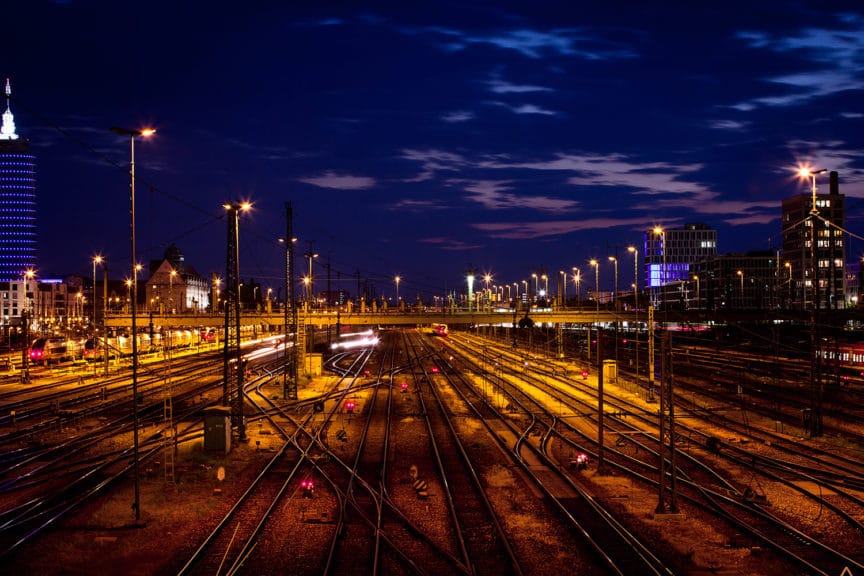 The current market temperature has many commercial real estate investors questioning the future of consumer retail properties. The rapidly changing face of retail from local, brick and mortar storefronts to a globalized online shopping experience has delivered several significant (and sometimes lethal) blows throughout the vertical. Some of the recently impacted companies include merchandise giants like Sears, J Crew, and Kmart closing multiple stores as well as Toys R Us folding completely. The failure of these former retail frontrunners is due, in large part, to consumers' ever-increasing preference to surf the Internet rather than browse actual aisles when purchasing goods, products, and services. It's a trend that's likely to continue as industry experts predict tens of thousands of physical storefronts will close in the future due to rampant online buying.
Fortunately, there is some hope on the horizon for owners and investors of consumer retail properties. The seismic shift from in-store to digital shopping has yielded several new opportunities for commercial property owners and landlords prepared to evolve with this new preferred method of consumerism. One potentially positive facility requirement experiencing a considerable upswing as we continue to embrace all things Amazon Prime (and the like)? Last mile delivery stations.
Consumers' Shipping And Delivery Expectations (And Demands) Are Changing
Recent reports show that e-commerce isn't just growing; it's also evolving. As the sea of online shopping options continues to swell, big vertical players like Amazon and Walmart are changing how buyers view shipping and delivery of online purchases. Yes, many price-conscious consumers still hunt for low-cost delivery models. However, there's a noticeable surge in shoppers looking to purchase and receive items within 48 hours or sooner (with a very heavy emphasis on sooner). As the "click to ship" timeline continues to decrease, consumer delivery expectations continue to increase. Not only are some shoppers demanding as little as an hour-long gap before their purchased goods transition from digital cart item to tangible, en route product, but they are also willing to pay premium fees for the convenience.
This increase in consumer demand for uber-fast delivery has given rise to what many e-commerce organizations consider their "last mile problem." Unable to feasibly achieve two-day shipping from one centralized location, online retail businesses ship merchandise to various regional distribution centers in hopes of cutting down on delivery times from the "last mile" between the distribution center and customer's shipping address. It's a process that's both complicated and expensive for both retailer and consumers (hence, the nickname last mile problem). As a result, retail leaders are continuously sourcing commercial real estate properties conveniently located in proximity to large customer pools to serve as new distribution centers. This is great news for commercial property owners with facilities in areas where shoppers not only expect fast shipping from online retailers…but also are willing to pay top dollar to achieve it.
Leasing Considerations Of Last Mile Delivery Stations
Commercial real estate owners with appropriately outfitted facilities in desirable customer locations may want to convert their building into a last mile option for retailers. However, it's a decision that warrants careful strategizing and deliberation, particularly when creating a lease for tenants. When developing your contract, you may want to consider several factors specific to serving as a last mile station and/or pick-up point for customers:
Wear And Tear
The high volume of products and merchandise moving in and out of your commercial building directly impact wear and tear of the facility. Additionally, an efficient distribution center often requires a large number of internal employees and operators, which can also contribute to building damage. Property owners should consider making tenants responsible for repairs and upkeep throughout the lease term.
Security Deposit
Landlords may want to require tenants to come into the lease with a fairly significant security deposit. The amount of the security deposit should be large enough to help minimize owner risk should the tenant fail to maintain the facility up to agreed-upon standards or default on the lease completely.
Liability Insurance
The operational nature of a last mile facility requires labor-intensive procedures and significantly high volumes of product moving through the building at all times, all of which increases the potential for accidents and insurance claims. Building owners should require tenants to maintain high general liability insurance to reduce landlord risk in the event of a filed claim.
Are you considering converting your commercial real estate property into a retail distribution center? Southpace Properties can help answer questions to ensure you go into the process armed with what you need for success. Contact us today to hear more.