How You Can Support Local Businesses During The COVID-19 Pandemic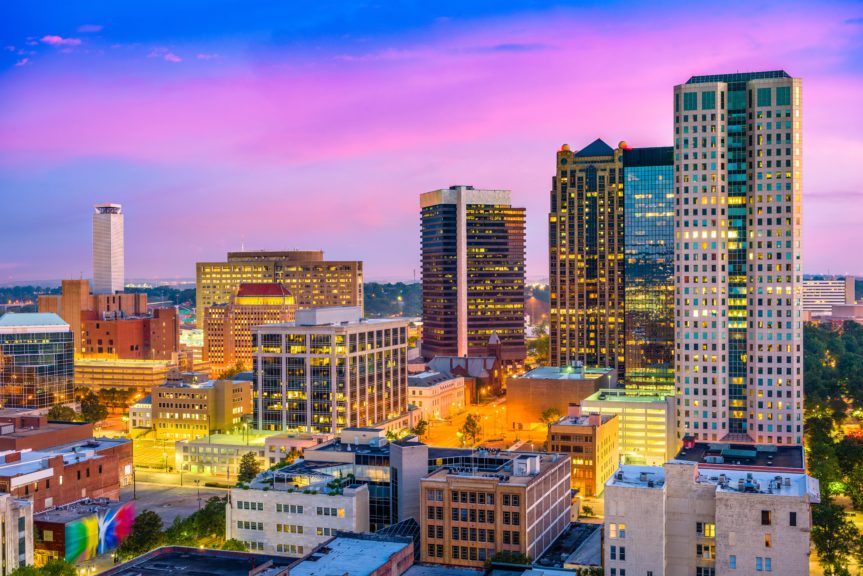 Now more than ever, our community small business owners need our support during these challenging times of the COVID-19 Pandemic. A lot of wonderful initiatives have been created in an effort to do just that, so we decided to round them up! Together we will come out of this stronger.
Ways You Can Support Local Businesses
Buy gift cards to local businesses to use when things clear up
Order delivery or curbside pick for meals, cocktails, and even plants!
Write good reviews on their social media pages, Google, and Yelp
Follow, share, repost, and retweet the content on their social media pages
Reschedule, don't cancel any events you may have had on the calendar
Tip generously when you can
Challenge your friends
Ask how you can help
Initiatives Supporting Local Birmingham Businesses
BhamNomNom
Website: http://bhamnomnom.com/
Organized by Birmingham Originals and Birmingham Restaurant Week, BhamNomNom serves as a hub to order takeout, buy gift cards, get swag and/or donate via restaurant's Venmo or GoFundMe pages.
Bham Now Local Business Guide
Website: https://bhamnow.com/local-business-guide/
Bham Now has created a guide to local businesses still operating under modified conditions during this time. Narrow down your search by business category and services offered.
Bham Restaurant Quarantine Facebook Group
Facebook Group Link: https://www.facebook.com/groups/1074876686207070
A place for local restaurants and food establishments to post their quarantine details. When they are open, how they are serving, etc. Help the public find places to support.
BHM Cares
Website: https://www.bhmcares.com/
Donate to participating restaurants to have hot meals delivered to Birmingham healtchare workers.
Birmingham Strong Fund
Website: https://cfbham.networkforgood.com/projects/95441-birmingham-strong-fund
Donate to the Birmingham Strong Fund to help struggling small businesses receive grants and resources during this unprecedented time.
Frontline Foods Alabama
Website: https://www.frontlinefoodsal.com/
Feed our local healthcare heroes and support Alabama restaurants simultaneously.
Instagift Birmingham
Website: http://instagift.com/birmingham
Purchase gift cards to local Birmingham businesses. Many are offering discounted rates at this time.
Local Distancing
Website: https://www.localdistancing.com/
Buy gift cards to local Birmingham businesses and save them to use once things clear up or give them as gifts.
Pepper Place Drive-Thru Market
Website: https://www.pepperplacemarket.com/drivethrumarket
Support local farmers and businesses by pre-ordering fresh fruits, veggies, and other goods and plan to pick them up at a scheduled time.
Rally for Restaurants
Website: https://rallyforrestaurants.com/
Support your local restaurant and order takeout, buy a gift card, or rally your government officials to take action so local restaurants have a chance to survive.
The Battery Rocks
Website: https://thebattery.rocks/
Support tenants at The Battery in downtown Birmingham by purchasing gift cards. Proceeds will go directly towards their rent for the next four months.
Did we miss something? Please let us know by emailing Stephanie Hill at shill@southpace.com.
For more resources regarding small businesses and COVID-19, check out our "COVID-19 Small Business Funding Programs & Resources" article here.