Former Trinity Hospital Campus Purchase from a Broker's Perspective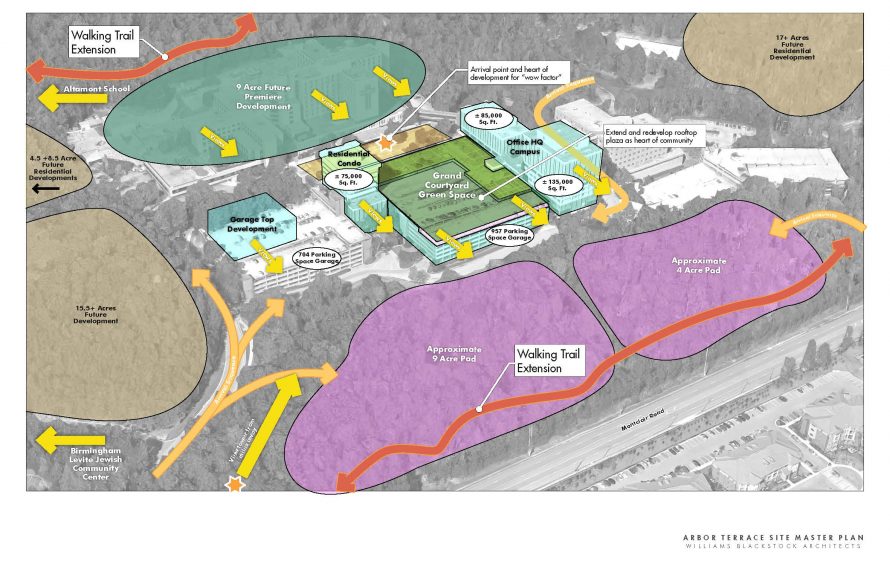 Written by Bryan Holt
The former Trinity Hospital sits on a beautiful wooded campus just 7 minutes from downtown Birmingham and on the edge of the wealthiest community in Alabama. It is 77 acres with more than 900,000 square feet of buildings perched high upon a ridge with great views of Mountain Brook. This site has been examined by multiple developers over the last five years. At least one buyer went under contract and spent hundreds of thousands of dollars in due diligence trying to realize their vision for the property. Ultimately, the challenging topography and the seemingly obsolete buildings crashed the plans of everyone that came to the table.
Sometimes as brokers our focus needs to be finding the right buyer for a property instead of trying to find the right use for a property. Five years on the market left the former Trinity Hospital campus with a local stigma. We believed the site needed a fresh look from the outside. At Stadium Trace in Hoover, Broad Metro had already done what every major retail developer in central Alabama thought impractical. That is the vision and financial strength needed to pull off Arbor Terrace at the former hospital campus. After a year of due diligence, Broad Metro closed on Arbor Terrace and has unlocked the potential of this site. Since closing was announced less than a month ago, we have been inundated with quality developers who have always wanted to buy a portion of the property, but were never able to purchase just what they needed. Will Kadish and his team at Broad Metro are working hard to produce building synergy as they break this campus down into manageable chunks. Very soon this campus will be alive with activity. Southpace is proud to have brought together the right property with the right buyer.
If you are interested in being a part of the new Arbor Terrace development, visit Arbor Terrace's listing page here for availabilities.
To read more about the details of the transaction and the development, check out the Birmingham Business Journals article here.