Looking Back at Cascade Plunge with Greg Despinakis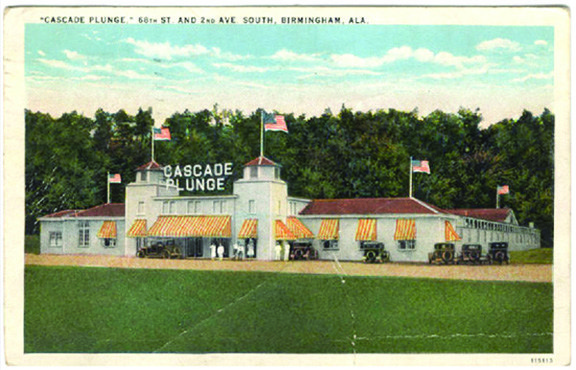 I was about six or seven years old the first time I rode the streetcar from Norwood with my mom and sisters to Cascade Plunge.
We loved Cascade Plunge and made many visits there during the summer months. The magnificent Olympic-sized pool was fed by a year round (and very cold!) natural spring. My mother would pack a picnic lunch and we would eat under the shaded pavilion facing the pool.
As the years passed, additions were made to Cascade Plunge, including the famous "Cloud Room" which boasted many private parties, wedding receptions and other social events, including the annual Birmingham Bar Association soiree.
Over time, deterioration took its toll, and the pool was eventually stocked with fish to allow the children in the neighborhood the opportunity to go fishing. The splendor of the Cascade Plunge from my childhood was no more.
While the Cascade Plunge may not currently live up to the glory that it once was, it will soon have a new life breathed into it by its new owners, Habitat for Humanity.
Never could I have imagined at the age of seven that I would grow up to become a realtor and represent the sellers of the 19 acres Cascade Plunge property to Habitat for Humanity, championed by my good friend Mike Graham of Graham and Company.
As Forrest Gump said, "Life is like a box of chocolates."
Greg Despinakis is an Associate Broker at Southpace Properties