Mike White Joins Southpace Properties as Vice President and Director of Property Management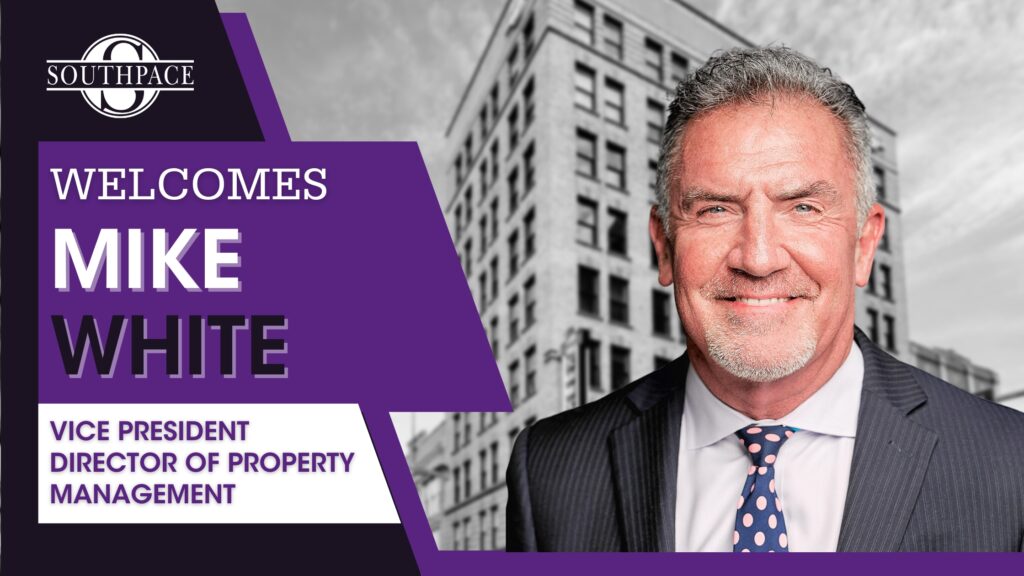 Southpace Properties Inc., a leading real estate firm specializing in commercial property services, is pleased to announce the appointment of Mike White as Vice President and Director of Property Management. Mike brings extensive experience in property management and a proven track record of success in the industry.
Prior to joining Southpace, Mike served as the General Manager for the Riverchase Galleria, where he demonstrated exceptional leadership and management skills. With a deep understanding for the real estate market and a keen eye for identifying opportunities, Mike played a pivotal role in maximizing the success of the Riverchase Galleria.
In his new role at Southpace, Mike will oversee the Property Management division, assuming responsibility for the strategic direction and overall performance of the division. With his wealth of experience and industry expertise, he will play a crucial role in maintaining and enhancing the company's exceptional standards of property management services to third party clients.
"We are thrilled to welcome Mike White to the Southpace team as our new Vice President and Director of Property Management," said Bryan Holt, Principal of Southpace Properties Inc. "His extensive experience and leadership skills make him a valuable addition to our company. We are confident that under Mike's guidance, our Property Management division will continue to thrive and provide exceptional service to our clients."
About Southpace Properties Inc.
Southpace Properties Inc. is a prominent commercial real estate firm headquartered in Birmingham, Alabama. With over 29 years of experience, Southpace specializes in a wide range of commercial property services, including leasing, sales, property management, and development. The company has built a reputation for its exceptional client service, industry expertise, and unwavering commitment to delivering successful real estate solutions.