Sam Centeno Recognized as a 2023 NextGen in Real Estate & Construction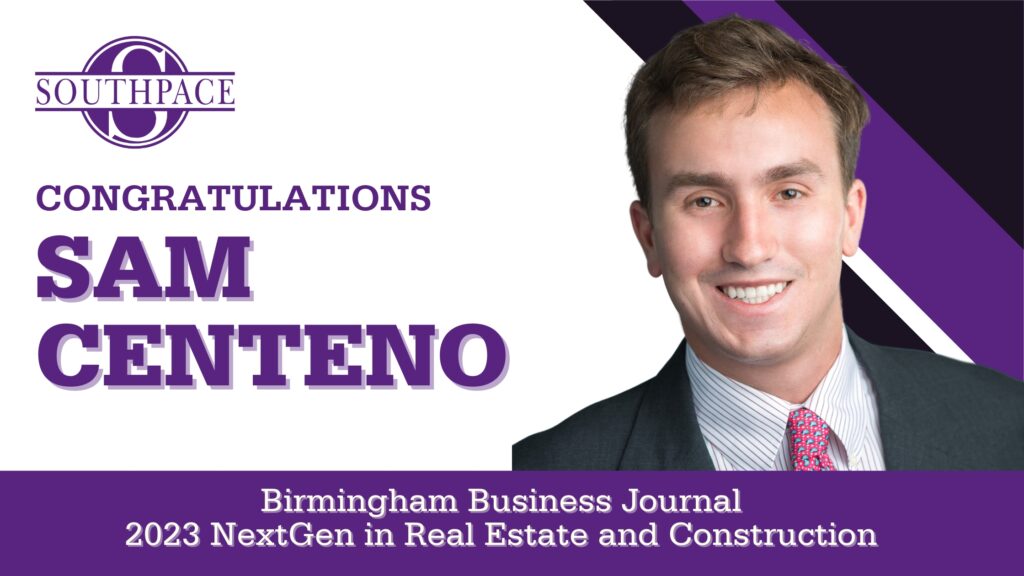 Birmingham, AL – The Birmingham Business Journal has announced the honorees for its 2023 NextGen in Commercial Real Estate and Construction awards, and Sam Centeno is among the select group of rising stars being recognized for his outstanding achievements in the industry.
Centeno is a commercial real estate tenant rep broker with a focus on national clients. He has played a pivotal role in securing prime locations for clients such as Chipotle and Valvoline, helping them to expand their presence in the market and establish a strong foothold in their respective industries.
Throughout his career, Centeno has demonstrated an unwavering commitment to his clients, consistently going above and beyond to deliver exceptional results. He has a deep understanding of the local market and a keen eye for identifying opportunities that others might overlook.
"I couldn't be more proud of Sam and have enjoyed watching him grow in this industry from a kid fresh out of college, to one of the state's leading retail brokers. His talent and dedication to the craft make him a rockstar, and an integral part of our retail team here at Southpace."
The NextGen in Commercial Real Estate and Construction awards recognize up-and-coming leaders who are making a significant impact in their field. Honorees are selected based on their professional achievements, leadership skills, and contributions to the community.
For the full article and all of the list of all honorees, visit the Birmingham Business Journals release here.