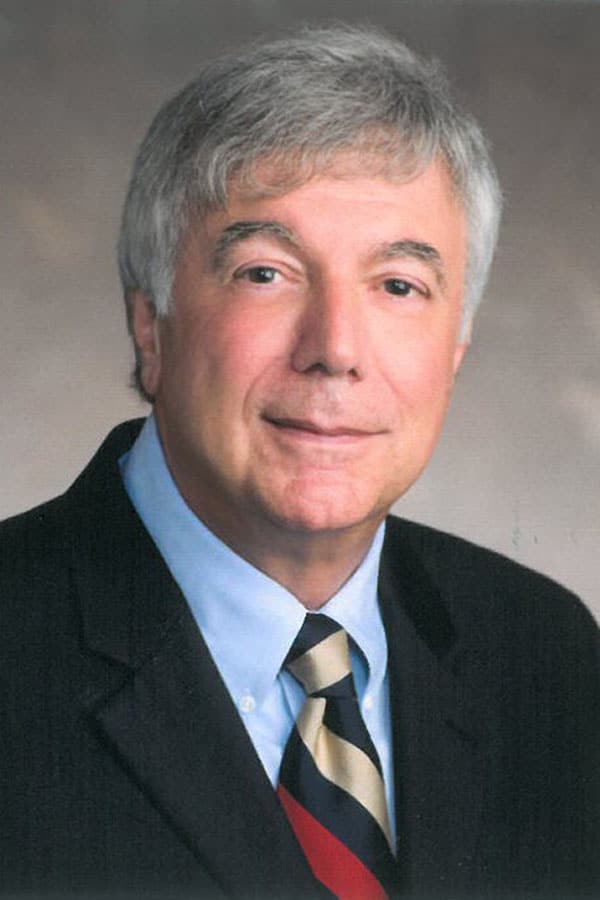 Principal
CCIM, SIOR, CPM
John Lauriello
In 1984, John co-founded Southpace Properties with William McDavid. Southpace is now the largest independent commercial real estate firms in Alabama. John moved to Birmingham in 1969 from his hometown in Amsterdam, New York. It was in Birmingham where he "accidentally" got into real estate as a way to make money on the side selling residential properties. John's historic hometown of Amsterdam was settled by the Dutch in 1710 and sparked a fascination in him for restoring old properties, which has led him to become one of Birmingham's most influential individuals who has revitalized the city center and brought life to downtown again. John earned the nickname, "The Damn Yankee Who Saved Downtown Birmingham." He has restored 12 historic homes, 8 historic apartment buildings in Highland Park, Redmont, and Forest Park, in addition to 30 historical commercial buildings in downtown/southside including The Clark, The Kress, The Massey, and The Title (Southpace's headquarters).
In addition to his expertise in historic renovation/adaptive reuse, John also specializes in office tenant representation, investment sales and partnerships, build-to-suits, development and redevelopment, and special assets/bankruptcy. John's gross sales and leasing volumes exceeds over $400M and his gross development volume is in excess of $250M. He holds the prestigious Certified Commercial Investment Member (CCIM), Society of Industrial and Office Realtors (SIOR), and Certified Property Management (CPM) designations. John holds countless awards and recognitions, which includes Commercial Realtor of the Year for the state of Alabama, Commercial Realtor of the Year for the city of Birmingham, an eight-time winner of the Historic Preservation Awards, a seven-time winner of the Birmingham Business Journal's "50" Most Influential Executives, a three-time winner of Small Business Executive of the Year, and in 2018 he was the first recipient to receive the Birmingham Business Journal's Lifetime Achievement Award. In 2022, John was presented with the Oasis of Hope Anne Bruno Larussa Award. John was selected to serve as a part of the Birmingham Parking Authority (BPA) Strategic Planning Committee in 2023.
John attended Wilbur H. Lynch High School in Amsterdam, NY, Jefferson State Community College in Birmingham, and the University of Alabama at Birmingham. He has one son named John and 2 grandchildren, Jennifer (19) and Anthony (17). He enjoys breeding thoroughbred horses as a hobby and side business and currently has four Brood Mares and four foals in Kentucky and New York.
Education
Jefferson State, Birmingham
University of Alabama, Birmingham
Commercial Transactions (1977-2023)
Over $400,000,000 in Gross Sales and Leasing Volume
Over $250,000,000 in Gross Development Volume
Specialties
Tenant Representation (office)
Investment Sales and Partnerships
Build to Suit
Development and Redevelopment
Special Assets/Bankruptcy
Historic Renovation/Adaptive Reuse – Saved 50 historic properties in Downtown, Southside, Forest Park and Redmont areas 30 Commercial Buildings, 8 Apartment Properties and 12 Historic Homes.
Board Member / Past & Present
Board of Trustees, Birmingham Business Alliance
Executive Board, Better Business Bureau
Executive Board, YMCA
Executive Board, Operation New Birmingham
Advisory Board Children's Harbor
Auburn Center for Architecture & Urban Studies
Notable Accreditations / Awards
CCIM, CPM, SIOR Designations
Commercial Realtor of the Year (State of Alabama)
Commercial Realtor of the Year (Birmingham)
Million Dollar Producer, Sales & Leasing for over 40 years
NAIOP Office Deal of the Year (2006)
BBJ Deal of the Year (7 time winner)
Historic Preservation Awards (8 time winner)
BBJ "50" Most Influential Executives (7 time winner)
BBJ Top 30 Executives of Influence (2015)
Small Business Executive of the Year (3 time winner)
BBJ Lifetime Achievement Award (2018)
Oasis of Hope Anne Bruno Larussa Award (2022)
Birmingham Parking Authority (BPA) Strategic Planning Committee (2023)
Partial Client List
ADT
Baptist Health Systems
Birmingham Business Alliance
Bojangles'
Brinker International
Burr Forman, LLP
Central Parking
Chapter 13/Sims Crawford
Children's Hospital
City of Vestavia
Colonial Properties
Cory & Watson
General Electric Credit
Hare, Wynn, Newell & Newton
Kassouf & Company
Legacy Federal Credit Union
Leitman, Siegal & Payne, PC
Lightfoot, Franklin & White, LLC
McDonald's
Najjar Denaburg, PC
Pittman, Hooks & Hellums
Pizitz Management Group
Porter White & Company
Regions/AmSouth
Royal Bank of Canada
ServisFirst Bank
Smith, Spires & Peddy
Starwood Capital
Synovus (First Commercial)
Total Skin & Beauty
University of Alabama in Birmingham
Urology Center of Alabama
US Bankruptcy Court (Northern Division)
Wallace, Jordan, Ratliff & Brandt
Wells Fargo
Wettermark Keith, LLC
Whatley Kallas, LLC
White, Arnold & Dowd, PC
Wiggins, Childs, Quinn & Pantazis, LLC