Southpace Kicks Off Training Series for The Company's Newest Brokers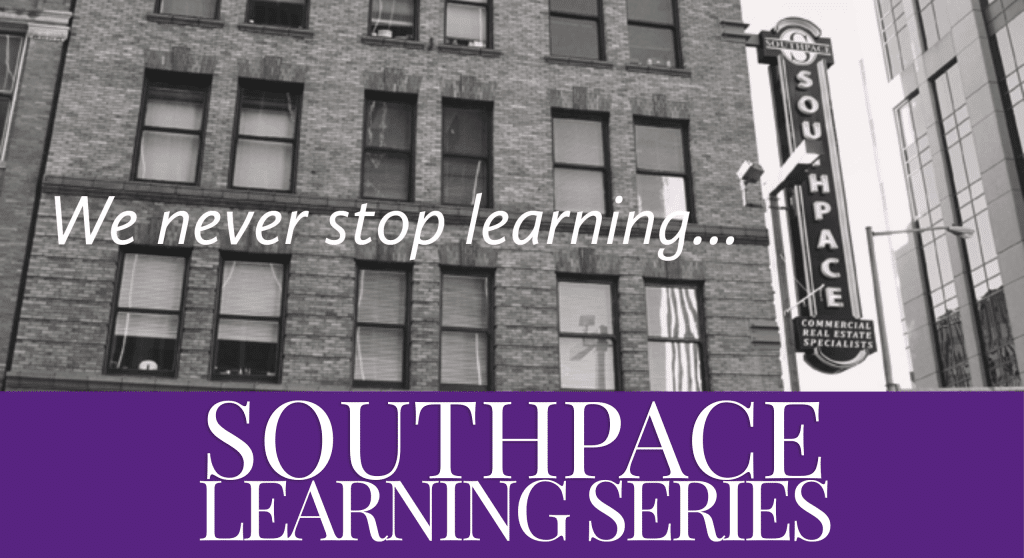 Southpace Properties is excited to announce the return of the Southpace Learning Series. This unique training program with weekly classes and directed work projects is designed to strengthen the development of our newest team members: Shepard Ager, Templeton Stump, Sam Centeno, and Stephanie Hill.
Experienced Southpace brokers work with leading subject-matter experts from around the industry to teach the classes and provide real-world applications. Each week, our young brokers apply what they are learning through assignments that pair them with our senior brokers on work projects directly related to ongoing client initiatives.
"Only the largest international brokerage firms have adequate training programs for new brokers. You don't see this in mid-sized firms in tertiary markets. Great talent slips through the cracks simply for a lack of structure and direction. We have developed our program with the help of our partners in the Retail Brokers Network and we believe it to be unique within the state and possibly the Southeast Region." said Bryan Holt, CCIM Principal at Southpace Properties.
We would like to thank our presenters from weeks one and two; Rob Samtmann, Principal at Equity Retail Brokers and fellow member of the Retail Brokers Network and Tyler Bradford, Vice President of Real Estate at Books-A-Million. Mr. Samtmann kicked off our series discussing best practices in retail brokerage. Mr. Bradford showed us how the real estate department at BAM is using technology to aid in the site selection and evaluation process.
If you have any inquiries about the Southpace Learning Series, please contact Stephanie Hill at SHill@southpace.com.