The Loss of a Dear Friend – Greg Despinakis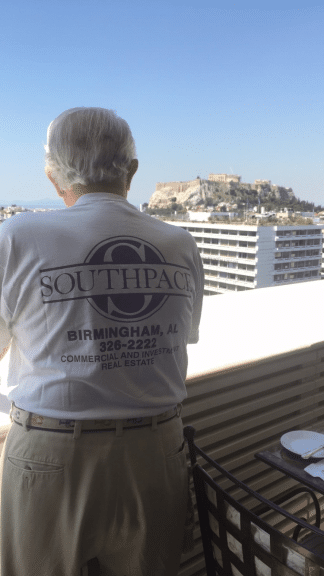 We are saddened by the loss of one of our own, Greg Despinakis. Greg passed away peacefully on Wednesday December 6th and was laid to rest today Monday December 11th. Greg worked as a broker at Southpace for over 25 years and was an astute colleague, friend, and mentor. Everyone who knew Greg knew he had a passion for life, enjoying hobbies including game hunting and flying his Piper Cub. He will be severely missed at Southpace and amongst the community. Our thoughts and prayers go out to his daughters Stephanie, Harriet, and Pamela, his beloved Babs, and the rest of his family.
A statement from John Lauriello,
"Southpace lost a dear friend and great team member last week, Greg Despinakis.  Today is his funeral and we are all so sad to say goodbye to Greg.  I first met Greg in 1974 when we both were working for Johnson Rast and Hays.  He became a mentor and a friend.  Over the past 43 years he became more than a friend and I am so proud and lucky to have known him.  God Bless Greg, his wonderful family, and Babs.
His old pal who loved him, Lauriello."
A statement from Gloria Weintraub,
"Working with Greg for over 25 years gave me insight into the fine person he was; a real gentleman, a lover of family, his Greek ancestry, and flying his Piper Cub.
I truly believe that he felt Southpace was his second home, and he definitely will be missed here by all of his coworkers – his 'friends.'"
A link to Greg's obituary: http://obits.al.com/obituaries/birmingham/obituary.aspx?page=lifestory&pid=187464484"