Macaroni Lofts Becoming A Reality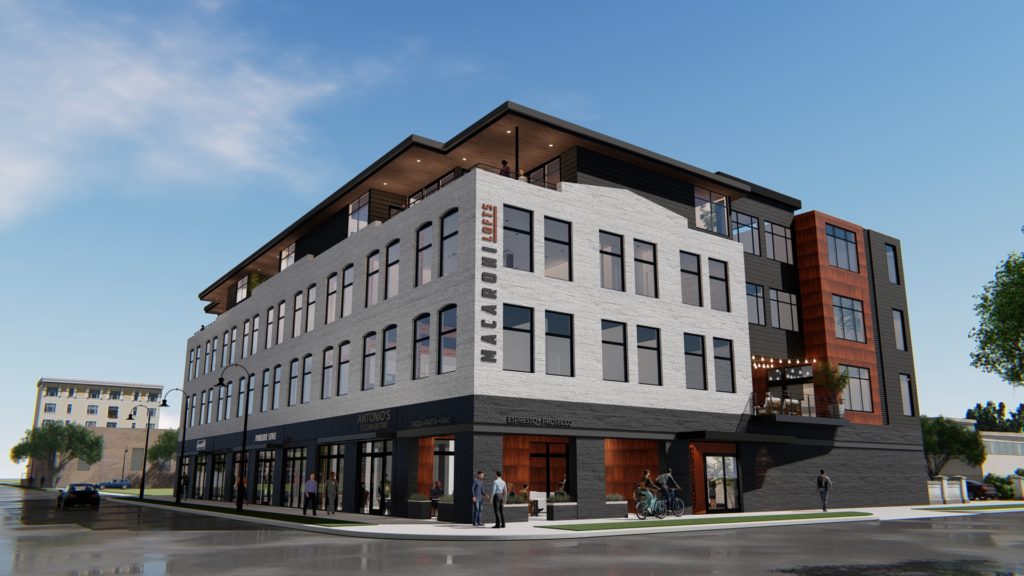 • Construction is expected to begin in early 2021
• Residential units pre-sales are available now. Visit https://macaroni-lofts.com/ for more information on the individual units.
• 6,000 SF ground floor commercial space available
Another development in the Parkside District is moving forward! The city of Birmingham Design Review Committee approved the Macaroni Lofts design Wednesday morning. Kathy Okrongley, New Ideal Lofts developer, will be leading the redevelopment of the abandoned warehouse at the corner of 4th Avenue South and 14th Street. Macaroni Lofts will consist of 35 residential units ranging from 347 to 1,750 square feet in addition to 6,000 square feet of ground floor commercial space.
The Parkside District is experiencing a complete metamorphosis with nearly 1,000 apartment units planned for completion in the next five years, in addition to hotels, office space, and retail. Until now, the district has been slow moving in growth since the opening of Railroad Park in 2010 and Regions Field in 2013. This district's catalyst comes from the expansion of UAB's campus and the growing need for residential space downtown. The Macaroni Lofts sits just one block away from Regions Field, home of the MiLB Birmingham Baron's, and within three blocks from UAB's campus, Children's of Alabama, and Railroad Park.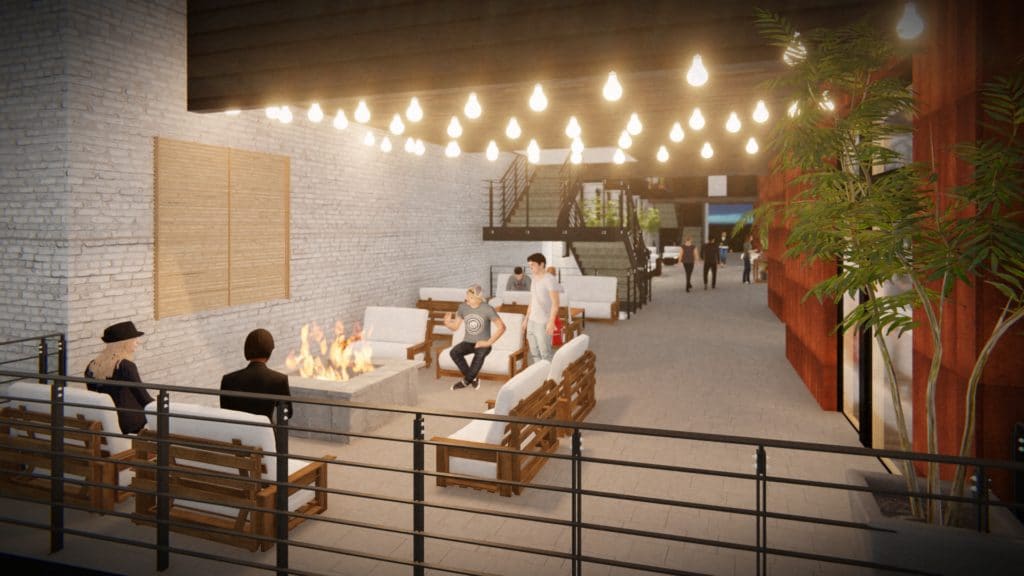 What's unique about the Macaroni Lofts is that these residential units are for purchase unlike the majority (or all) the other planned spaces. The variety of sizes welcome graduate students, first time homeowners, and empty nesters alike and will cater to the surrounding hospitals, UAB, and other nearby businesses.
How did the Macaroni Lofts get its name? The Macaroni Lofts is a redevelopment of the former Birmingham Macaroni Company warehouse, which was built in 1902. The company manufactured Eagle Brand macaroni, spaghetti, and grits in the early 20th century.
The building's existing structure will remain intact with the addition of rooftop penthouse units with private terraces. The design also incorporates 12 newly constructed residential units on the adjacent lot with a community terrace between the two structures. As previously stated, Kathy Okrongley will be leading the development team which consists of Fifth Dimension Architecture, Commerce One as the lender, Southpace Properties for the commercial space listing(s), and H2 Real Estate for the residential units.
If you or your client is interested in space at the Macaroni Lofts in Birmingham's on fire Parkside District, we have you covered!