Pistachios: A Southpace Tradition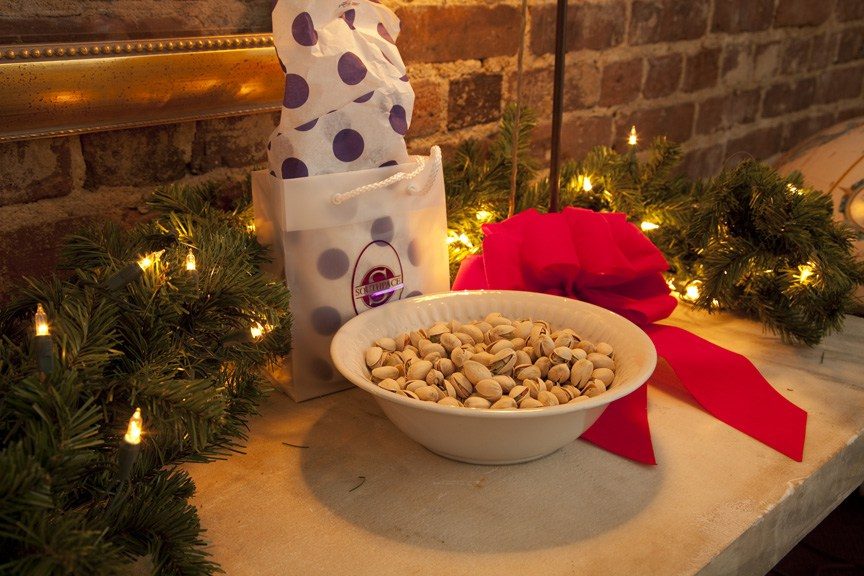 While everyone has their own holiday traditions, whether it be to decorate the tree, set cookies out for Santa, or light up the front yard; we have our own unique holiday tradition here at Southpace.
You guessed it. We're talking about our Mega Pistachio Mail Out! The Southpace office has officially been turned into Santa's Workshop, and the mail out has begun.
Twenty-five years ago, Southpace Principals John Lauriello and Bill McDavid began sending the pistachios as a holiday gift to a small group of clients. But that's all changed over the years. This year we're sending more than 1,000 bags of pistachios across the entire country.
We never expected the Pistachio Mail Out to grow to be such an icon for the company. Each year we get excited about the number of packages we send and every year we're sending more. Not to mention receiving more phone calls from clients anxiously asking when we'll be sending them out. We love the anticipation.
Our clients and tenants have all begun to look forward to receiving their package of pistachios this year. And now, our brokers have even started purchasing them for their own friends and family. It's a tradition that continues to spread to more people each holiday season.
These aren't just any pistachios either. Our clients, tenants, friends and family deserve nothing but the best. We order the pistachios directly from Southern California. Once they're harvested around the first of October, they're sent to a company in Bronx, New York where they're opened, salted and packaged to ship. We hand deliver many of these special packages and the rest are shipped through UPS to clients all the way from New York to California.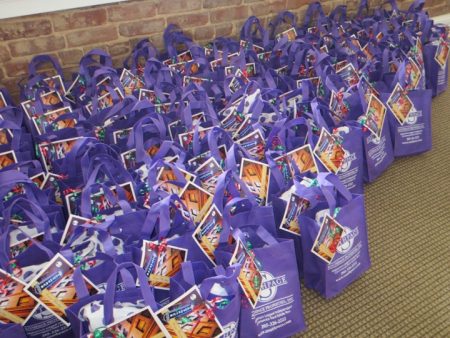 Many people in our office put a lot of work into the mail out, but it's a fun project that gets us all in the holiday spirit. We really enjoy showing the ones we work with how much we appreciate them, and this is just a small gesture to show our gratitude.
The Pistachio Mail Out is a Southpace tradition that will always stay with the company.
Happy holidays to all of our clients, tenants, friends and family. Your pistachios are on the way!
Southpace Properties, Inc.
 is Alabama's largest independent commercial real estate firm. At Southpace, we add value to the use and ownership of commercial real estate through services such as office, retail, land, warehouse and industrial sales and leasing, tenant and landlord representation, development, consulting, investment sales, property management and construction management. With 13 CCIM designees, Southpace has the highest number of CCIM accredited brokers in the Southeast.
Southpace Properties, Inc.
 is Alabama's largest independent commercial real estate firm. At Southpace, we add value to the use and ownership of commercial real estate through services such as office, retail, land, warehouse and industrial sales and leasing, tenant and landlord representation, development, consulting, investment sales, property management and construction management. With 13 CCIM designees, Southpace has the highest number of CCIM accredited brokers in the Southeast. – See more at: http://www.southpaceblog.com/2013/12/10/office-site-selection-the-most-critical-question-to-ask/#sthash.NqDsmn54.dpuf