Shipping Container Popularity On The Rise For Commercial Developments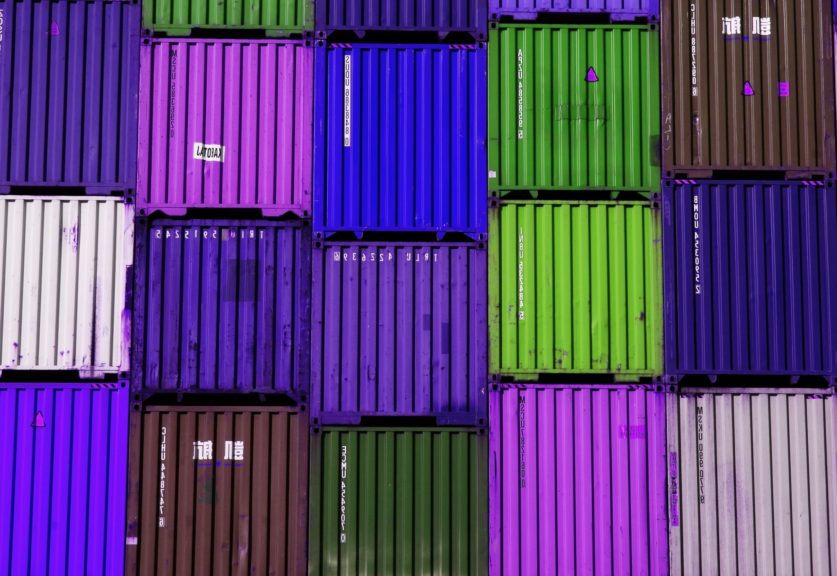 Commercial real estate is an ever-evolving industry, continuously showcasing non-traditional and inventive ways for property owners to optimize return on their investments. One of the newest trends quickly gaining attention and momentum within the commercial real estate vertical? Shipping container developments.
Shipping Containers Prove Viable Alternative for Entrepreneurs
This growing phenomenon is precisely what it sounds like. In recent years, more and more people have turned away from traditional brick-and-mortar establishments, looking for innovative ways to conduct business as usual. Surprisingly, shipping containers have proven a viable alternative for entrepreneurs looking to set up shop.
The recent trade deficit has generated a surplus of unused shipping containers across the country. This, coupled with rapidly increasing rent costs, have forced developers to get creative with their facility options, prompting them to take a more discerning look at this untraditional venue solution for a wide range of business and even residential purposes.
Like any new trend in real estate, there are pros and cons to consider before snatching up the next shipping container you see for your new coffee shop.
The Benefits
First and foremost, structural integrity and simplicity of shipping containers make them great options to house businesses. They're designed to carry heavy loads and withstand harsh climate conditions. Shipping containers are also safe and can difficult to break into, helping owners and renters mitigate the risk of a break-in.
Additionally, opting for a shipping container facility means there are far fewer limitations when setting up shop than there are with traditional constructions. For business owners, renting a space is typically easier than breaking ground. Plus, they allow for a quick revitalization and set-up process. Building a structure out of a shipping container could take as little as a couple of weeks, as opposed to the months (or even years) required to build a brick-and-mortar establishment.
Also, despite their size and weight, they're relatively easy to move—at least compared to a brick-and-mortar space. Why? Because shipping containers are specifically designed for transport, making them ultimate pop-up shop choice. Companies have the opportunity to relocate as they see fit. For example, a company that sells beach apparel on the East Coast during the summer can rent and relocate to a southern or western shore point during the cooler seasonal months, avoiding a slow season altogether.
These storage compartments are also sustainable. The cost of shipping an empty container back to its place of origin is expensive, and the energy required to transport or destroy them is high. Repurposing them is a far more eco-friendly option.
For business owners looking to strike a certain aesthetic vibe, these containers offer a unique atmosphere. Design and usability possibilities are endless. They can be transformed with awnings, patios, and window fronts. They can also be stacked to create multi-story homes or businesses. Each container can be specially designed and decorated, offering a trendy, industrial-chic look.
Perhaps most importantly, from a developer's standpoint, these compartments are affordable. Owners are parting with them for as little as $800-$3,000—a small price to pay for a new business location. Plus their petite footprint keeps rent prices manageable, which is ideal for small businesses.
The Drawbacks
Like any new trend in commercial real estate—or any industry for that matter—there's always skepticism and potentially negative factors to consider. One of the drawbacks to building with shipping containers is securing financing. Many lenders are hesitant about backing container developments this early in the game. There are also city building codes that weren't created with shipping container real estate in mind. This can potentially create difficulties and delays in the startup phase.
The containers themselves may also pose some unique challenges, and steps and precautions need to be taken before they can be used. The vessel will need to be sandblasted, and flooring replaced or sealed. If the container was used to transport hazardous materials, a professional will need to clean the container properly. They may also require extra insulation to buffer against extreme weather, particularly in colder climates. Some require significant refurbishment, as old containers are prone to heavy rust, dents, scratches and other damage.
The Future
We're still in the early phases of shipping container development, so it's difficult to determine the sustainability of the trend long-term. But at this point, the benefits of the containers often outweigh the challenges for most business ventures.
Examples of notable successes thus far can be found in Cleveland's Warehouse District, where expansive, empty parking lots are now the locales of thriving small businesses. Additionally, in Spanish Fort, Ala., The Fort features ten shipping containers re-purposed into food and beverage venues, featuring a coffee shop, taco bar, brewer and more.
These storage options are also particularly useful for military purposes, as well as in areas recently affected by a disaster, where they can provide safe, sturdy residences, medical venues, and food stations.
Would you consider a storage container facility for your business? Tell us why or why not in the comments below. Or, contact the Southpace Properties team today to learn more about this emerging commercial real estate trend.