The Benefits of a Network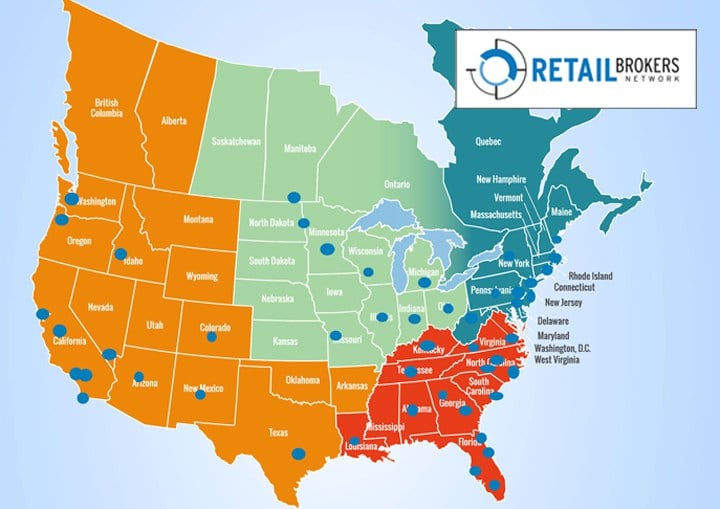 We recently read a blog post written by Brad Umansky, President of Progressive Real Estate Partners in California, about the perks of being a member of the Retail Brokers Network (RBN).
It was such a great article (that we also happen to agree with whole-heartedly) that we reached out to Brad for permission to post it here on our blog. Luckily for us, Brad agreed!
Apart from the opportunity to exchange leads and create more business for each other, here are the top four benefits Brad cites for being a member of the RBN, with a few of our own notes:
1) Great visibility at the ICSC RECon conference in Las Vegas May 17-20th. If you are attending, we encourage you to stop by the RBN booth at C111 Union Street. We share a massive booth with other members, making it convenient for our brokers to serve our clients.
2) Sharing the "best practices" for running your brokerage firm and serving your clients. It's great to receive helpful insight from other top commercial real estate firms across the country.
3) Receiving coaching and training from outside consultants such as The Massimo Group and Top Dogs.
4) Gaining market knowledge by understanding what is happening in other markets throughout the country, including sharing investment listings during our investment sales calls.
He also mentions the best part of being "boutique" while also being a part of a national network is that we have the flexibility to run our firms the best way we see fit while also having the resources of a national platform.
Thanks Brad for allowing us to share your thoughts. We couldn't agree more. Southpace has enjoyed the benefits of being a part of the RBN for several years now and we're looking forward to reconnecting with all members in just a few days at RECon in Vegas!
To read Brad's full article, click here.
Southpace Properties, Inc. is Alabama's largest independent commercial real estate firm. At Southpace, we add value to the use and ownership of commercial real estate through services such as office, retail, land, warehouse and industrial sales and leasing, tenant and landlord representation, development, consulting, investment sales, property management and construction management. With 12 CCIM designees, Southpace has the highest number of CCIM accredited brokers in the Southeast under one roof.