Commercial Real Estate PropTech 101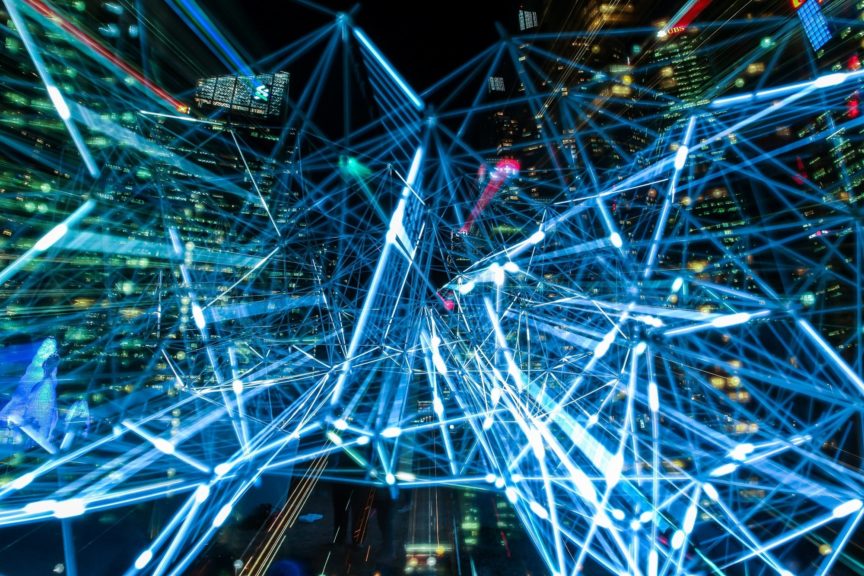 Like most industries, commercial real estate has been heavily impacted in recent years by the rapidly evolving nature of technology. One of the latest emerging innovation trends in the commercial real estate vertical? PropTech.
What is PropTech?
While ConTech, or construction technology, specifically targets the building industry, PropTech (as its name implies) focuses specifically on property. On a broad level, this rising trend considers the technological advances and changes in buyer attitude across the real estate vertical, analyzing a wide spectrum of consumer preferences, patterns, and behaviors that influence final transactions.
On a more specific level, the term is used to define startups offering technologically innovative products or business models for the real estate market. This can include software, hardware, services, manufacturing, and other aspects of commercial real estate. Think property management, computer aided design (CAD), artificial intelligence (AI), virtual reality (VR), drones– if it's been designed to improve, streamline, or accelerate the real estate process for investors and/or sellers, it likely falls under the PropTech umbrella.
The PropTech Players
While still a relatively new concept, PropTech is already a global phenomenon, with a few well-established players leading the wave of businesses helping to shape and advance the trend. A few market leaders include:
Matterport
This system uses a 360 camera and AI to generate 3D virtual models, schematic floorplans, OBJ files, and video/animated gifs for spaces. Matterport gives prospective renters and buyers the opportunity to take virtual tours from wherever is most convenient to them.
VTS
VTS (View The Space) is a platform designed for landlords and brokers to target, acquire, and nurture tenant relationships with optimized leasing and asset management.
Lone Rooftop
Lone Rooftop utilizes a technology platform that calculates how many people are in a building at any given time and where they are located. By using existing data structure, Lone Rooftop can help property owners, managers, and brokers evaluate building occupancy and optimize use of space.
View
View is an intelligent glass system that eliminates the need for window treatments by analyzing exterior light and adjusting accordingly for comfort indoors and energy efficiency.
SMS Assist
SMS Assist saves multi-site property managers time and money with their advanced, comprehensive platform that includes a network of more than 20,000 subcontractor affiliates, maintenance management tools, and smart operating processes.
RealtyShares
RealtyShares uses its crowdfunding platform to provide accredited investors access to pre-vetted real estate investment properties.
These trailblazers and their innovative, technological solutions are capitalizing on exciting opportunities and opening up possibilities across the real estate market, but they're only scratching the surface of PropTech. Artificial intelligence, machine learning, blockchain technology, smart home viewing booking tools, IoT, virtual and augmented reality, data visualization, 3D printing—these are just a few examples of how tech is already present in the industry, albeit in limited degrees, and it's only expected to permeate further, prompting commercial real estate investors and brokers across multiple investment verticals to get on board.
PropTech in Commercial Real Estate
A recent Deloitte study polled 500 global institutional investors about their future investment plan. A whopping 97 percent of respondents said they plan to increase their capital commitment to CRE over the next 18 months, with PropTechs falling in the list of top five investor preferences. Put simply: investors see PropTech as a relatively untapped opportunity, and they're moving in quickly. Tasked with the almost-relentless pace of change in consumer behavior trends, commercial real estate stakeholders are embracing this new technological evolution with agility; adapting to the shifts in market temperature and digital resources to optimize results with their own investments.
By recognizing and adjusting to industry trends, savvy commercial property buyers can help fast track market place successes. These buyers recognize that PropTech is more than startup programs and apps—it's a complete rethinking of traditional business models as technology moves forward at a dizzying rate, bringing both consumers and investors with it. Staying up to date on industry news, investing in the tools necessary to automate and improve processes, experimenting with new tactics, maintaining an innovative mindset, and remaining receptive to the needs and desires of new generations of consumers are all critical to maintaining a competitive edge within the market.
What are some of the PropTech resources you've used with your commercial real estate investments? Tell us about it in the comments below! Or, contact Southpace Properties today to hear more about why now is a great time to consider adding commercial real estate investment.