Micro-Unit Multifamily- The Next Big CRE Investment Opportunity?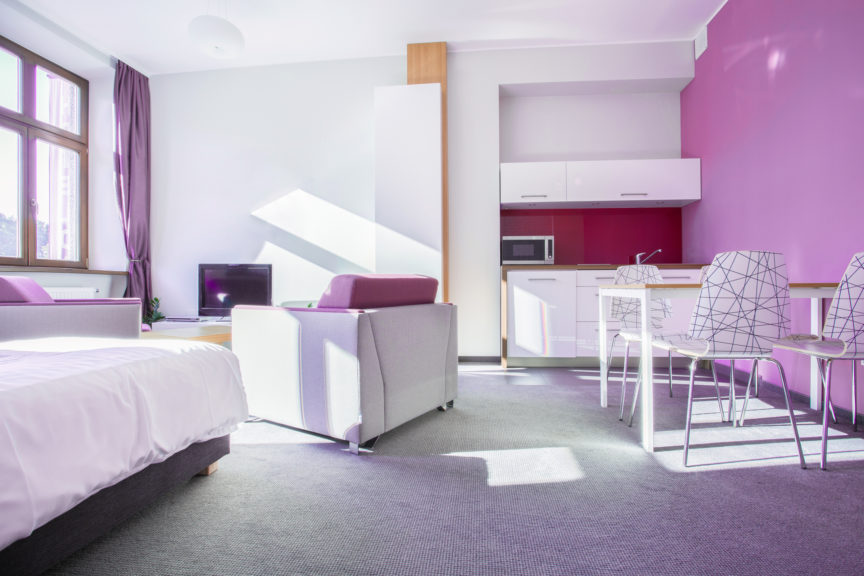 The U.S. is in the midst of a widespread, affordable housing crisis that, in many ways, is reshaping and redefining the American dream. Recent reports reveal that almost two-thirds of all nationwide renters believe that they simply can't afford homeownership; it's a trend that's likely to only gain momentum as home prices continue to soar, on average, at twice the rate of wage growth.
More Than Fifty Percent of Renters Are Cost-Burdened in the U.S.
A deeper dive into the statistics suggests that homeownership isn't the only goal that's currently out of reach for many Americans. Research also indicates that approximately 11 million people across the country now spend more than half of their monthly income on rent, a fact that officially makes them cost-burdened (or spending 30 percent or more of their total paycheck on rent). Worse still, the National Low Income Housing Coalition discovered that to afford a two-bedroom apartment in the U.S., renters would have to work 122 hours every week for 52 weeks a year.
As both homeownership and renting continue to loom further and further out of reach, Americans across the country have found themselves searching for a better housing alternative. For many, the concept of micro-apartments seems to offer a viable solution.
Micro-Apartments Offer Viable Housing Alternative
As the name implies, micro-apartments are smaller-than-average studio units. Designed for a single renter, these apartments typically range anywhere from 200 to 400 square feet. However, what these units lack in square footage, they more than make up for in overall efficiencies and amenities. Builders leverage the power of high ceilings and larger windows to make the apartment feel more spacious, packing in a kitchen, bathroom, and other living necessities.
These Smaller Apartments Typically Offer A Diverse Range of Amenities
Beyond the unit itself, micro-apartment buildings are uniquely designed to include common areas and shared amenities that help increase the enjoyment and function of the smaller apartments. Landlords may offer social spaces where renters can gather to build a sense of community with other tenants. Additionally, some micro-apartment buildings have a floor plan configured to support co-living, where every resident has a private bedroom but shares a wide range of other onsite accommodations. A sense of community, ample amenities, and a desirable location are often more than enough to compensate for the smaller living spaces.
The target audience for these smaller rental properties is typically younger renters in their 20's who work in the city. These renters generally live alone, don't have a lot of belongings, and are happy to trade in square footage for convenient commutes and higher-end amenities. Additionally, these tenants spend a good deal of their time outside of the apartment, working or socializing. They ultimately view their apartment as a place to sleep and eat, with the entire surrounding city as their playground.
Are These Rental Units A Worthy Investment?
Micro-units are growing in popularity across the country. A study released by the Urban Land Institute Multifamily Housing Councils showed that 1 in 4 traditional apartment tenants are interested in renting a micro-apartment as a way to save somewhere between 20-30% in rent each month. Additionally, the general occupancy rates and rent per square foot on these tiny spaces often keep pace with (and even outperform) traditionally sized units.
Still, these mini-apartments are a relatively new trend. Investors are proceeding with caution to see if this is the ultimate affordable housing solution or a vertical trend that's likely to fade fast. If the tiny rental buzz doesn't last, there is still a silver lining for landlords and business owners; most micro-apartment buildings can be relatively easily converted into a more conventional footprint to evolve along with changing market trends.
Contact Southpace Properties Today
What do you think about micro-apartments – are they the next big thing in affordable housing? We'd love to hear your thoughts in the comments below. Or, contact our team of commercial real estate professionals today to discuss your CRE investment strategy.