Revenue per Square Foot: Still a Reliable Measure of Success?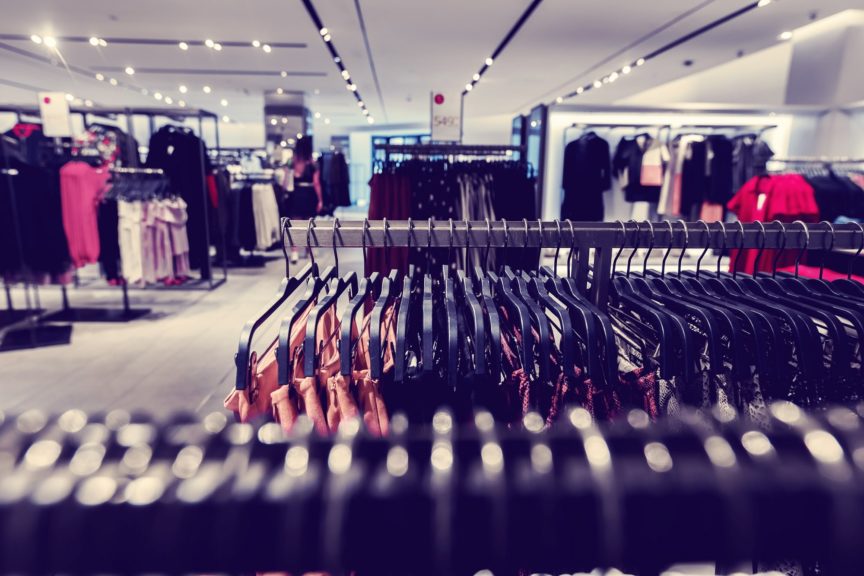 First thing's first, revenue per square foot is the amount of sales revenue received, divided by the amount of retail space the business occupies. When measuring retail profitability and the effectiveness of an individual retail model, it's essential to consider the revenue a store earns per square foot. Retailers looking to rent a space must consider how much they will pay in rent and how much they predict their revenue to be in order to decide if it's affordable– which will directly impact lease terms with building owners.
Of course, this metric isn't the only key performance indicator (KPI) to bear in mind when evaluating the profitability of a company. Internet sales, the cost of the products being sold, and the profit margin realized on sales also come into play when analyzing the overall health of a retail organization. However, gross revenues per square foot proves a fundamental component when determining both business model and profitability.
How the Internet has Changed the Face of Retail
There is no argument that Amazon has had a major impact on retail sales in the United States, more specifically driving competitive price points across virtually every consumer vertical and forever raising the bar on shopper convenience. Retailers are adjusting their business models to cater to what today's consumer wants and is even growing to expect. Services that will increase in popularity over the next 5 years include:
BOPUS/BOPIS – Buy online, pickup in store
BORIS – Buy online, return in store
BOSS – Buy online, ship to store
While these omnichannel services change the definitive concept of sales per square foot, they all focus on bringing the consumer in to the brick-and-mortar location at some point in their shopping journey.
Despite vertical disruption, retailers are still achieving high sales per square foot. For example, Apple makes over $5,550 per square foot selling computers and other devices to consumers. The company's storefront success goes beyond its brand reputation. Customers also appreciate having the ability to look at the products before purchasing. Additionally, having the ability to talk to an Apple repair technician onsite is an added value to many customers, who in turn pay Apple for repairs instead of a third party provider. Unlike a big box store with an extensive product lineup, Apple stores are also more likely to have the specific Apple item in stock due to their very specific niche product.
Some Retailers are Struggling to Demonstrate Positive Sales per Square Foot
Clothing and accessories can be hard to sell due to varying consumer sizes and tastes. For example, someone who wants a shirt in a specific size and color is unlikely to opt for a different color or size if they can't find what they are looking for in stock. As a result, they will take their business elsewhere, or more probably, online to get precisely what they want without compromise.
There are, however, some companies with relatively low sales per square foot that are still managing to do well overall. Macy's is a great example of this trend, demonstrating strong Internet sales in addition to revenue from retail locations. As a department store, Macy's sells a wide variety of products, including clothing, jewelry, household goods, and even small appliances, which infinitely expands its consumer audience. If a local store doesn't have what the customer wants in stock, they can still purchase it from Macy's website and have it delivered. While the bricks-and-mortar operation won't get "credit" for the sale, it still allows the company to keep the business.
Revenue per Square Foot Still Matters For Commercial Property Owners
Despite these factors and continuous upheaval in the market, revenue per square foot is still relevant both to brands and commercial property owners looking to optimize profits. A store that sells low-cost goods most likely will not rent space in a pricey part of town, because it's more difficult to recoup the cost. On the other hand, high-margin luxury goods retailers will spend the money to be in the more affluent locations because it helps attract their target customer and profit margins to absorb the cost. Ultimately, making money in retail demands a balance between property, products, and target clientele, making revenue per square foot an important factor for success.
How have online sales impacted revenue per square foot with your retail properties? Are you looking to other KPIs to help accurately depict the success of your brick-and-mortar locations? We want to know! Contact the team at Southpace Properties to discuss trends in industry and how to leverage your next commercial property purchase to maximize ROI.