The Wellness Economy Is Taking Over The World (And Influencing CRE)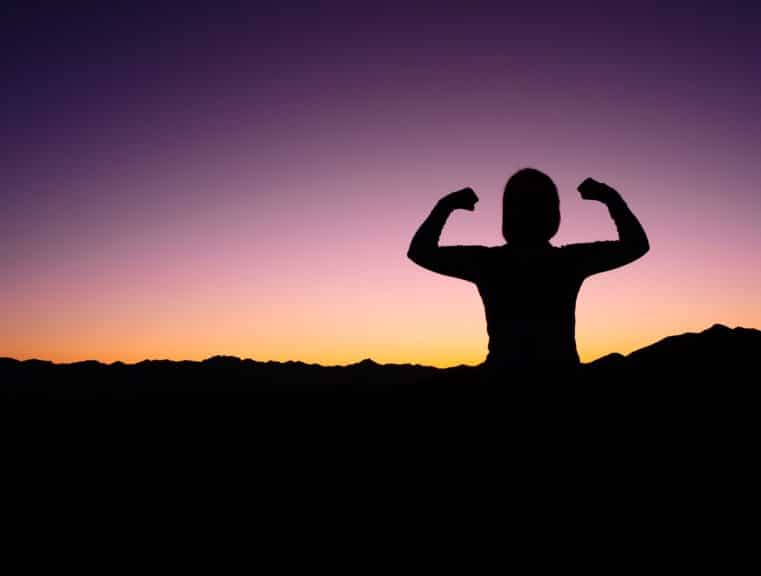 Most people equate "wellness" with a lifestyle; a term associated with holistic health choices that impact our overall physical, mental, spiritual, emotional, and social well-being. However, recent commercial trends have transformed the concept of wellness into more than mere personal life practices. The last few years have brought with it a meteoric rise in the "wellness industry:" a comprehensive and robust vertical dedicated entirely to businesses that promote and support consumers' virtually insatiable demand for health services and products.
Global Wellness Economy On The Rise, With No Signs Of Slowing
A thriving wellness economy has proven to be far more than just a U.S. trend. Recent statistics show that this industry has demonstrated feverish growth in a relatively short time span on a global scale. According to the 2018 Global Wellness Economy Monitor, in just two years, the worldwide wellness industry grew by 12.8%, expanding from a 3.7 trillion dollar market in 2015 to 4.2 trillion dollars in 2017. The report goes on to predict that the market surge is far from over, projecting that this international vertical will increase by over 35% between 2017 and 2022 for a market total of 5.6 trillion dollars.
The upswing in wellness-based initiatives and campaigns has stretched across brands of every size and scope, with various industry giants (think the like Coca Cola and P&G) going outside their usual consumer offerings to include healthful, natural, and/or organic in their product lines. Yes, fitness, food and beverage, and cleaning brands may all seem like logical participants in the wellness economy trend. However, the vertical has also influenced a mix of both traditional and unconventional industries, including:
• Athleisure & Apparel
• Active Nutrition
• Corporate Wellness
• Sleep
• Travel
• Beauty & Personal Care
From gyms and fitness apps to boutique apparel and organic snacks, U.S. consumers are integrating health-centric products into their daily lives in a multitude of ways.
Commercial Real Estate Investors Embrace Wellness Economy
Commercial real estate is another industry directly impacted by the increasing popularity of the U.S. wellness vertical. Over the last several years, the commercial real estate sector has been directly influenced by health patterns, practices, and trends, on multiple levels. Corporate investors and landlords, fully aware of the rapid increase in need for commercial space suited to health-centric businesses have jumped onboard to outfit their buildings to accommodate the operational requirements of various industry tenants in the fitness, retail, manufacturing, warehouse, and nutrition verticals.
The holistic health industry has also seeped over into office properties as well as more consumers demand wellness benefits at their place of business – and more employees are committed to providing them. A 2016 report by the U.S. Chamber of Commerce indicated that not only are 87% of employers focused on health in the office but also 73% of these employers offer a wellness program to staff members.
Statistics like these provide several distinctive opportunities for commercial property investors and landlords. Building out office space to accommodate unique features like in-company massages, yoga classes, and meditation rooms can help drive tenant occupancy levels and overall rental rates with companies looking to make healthy routines part of their employees' at-work experience. Additionally, simply investing in commercial real estate in close proximity to designated wellness companies and brands can also drive profitability for landlords. Finding well-appointed buildings near natural and organic restaurants, fitness facilities, and even nearby outdoor community green spaces can all influence a potential renter's ultimate decision when signing a lease contract.
Finally, commercial real estate investors have also recognized the direct connection between the wellness economy and smart building innovation. Leveraging state-of-the-art, Internet of Things (IoT) technology, can help landlords and business owners tap into big data intelligence on a myriad of components such as air quality, natural lighting levels, and pollution levels. By using smart building innovation to monitor and adjust these factors as needed, landlords can potentially help lower stress levels, boost morale, and provide an overall healthier environment to renters.
Connect With A Southpace Properties Broker Today
Are you considering a commercial real estate investment in the health and wellness vertical? Southpace Properties can help. Contact our team of veteran commercial broker today to hear more about the impact this booming industry is having on corporate facilities on a global scale.