The Five F's of Retail Tenants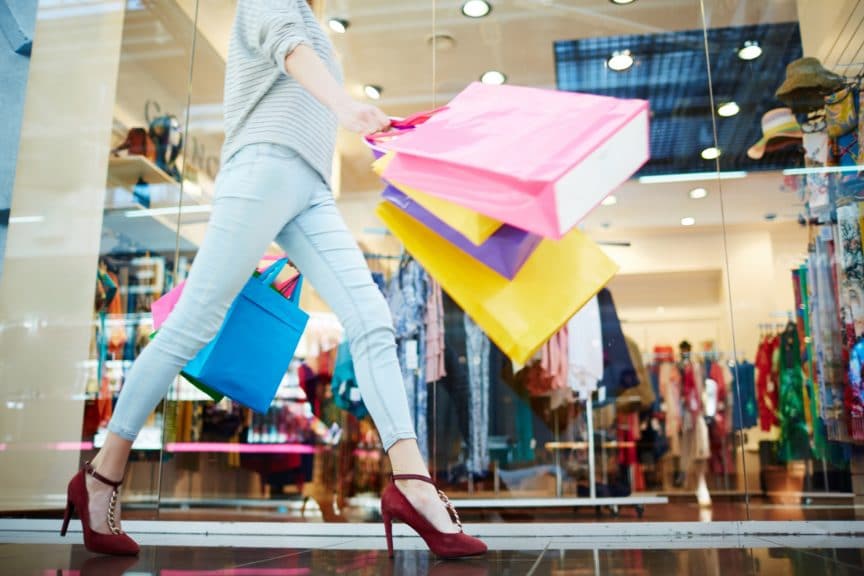 What are the Five F's of Retail?
Fashion, Fitness, Food, Fun, and Furniture. What's the significance? These tenants demonstrate various levels of immunity to ecommerce, often serving as a sound investment for commercial realtors and landlords looking for tenants that offer longevity and heavy foot traffic.
The Retail Experience is Changing
It's no secret that retail has undergone a seismic shift in the industry over the last several years. Online commerce has completely revamped the consumer space and experience. We have witnessed the media frenzy of click-bait headlines threatening a "Retail Apocalypse" & "The Death of Retail". They are almost believable when it seems like every time you turn around another retailer announces store closings. So, is retail dying?
The short answer? No, retail hasn't met its demise. In fact, according to research conducted by IHL Group, over five retailers are opening for every one retailer closing stores. However, the operational landscape for retailers is evolving, prompting the commercial real estate industry to shift and change with market demand as online shopping continues to steal market share. In order to remain relevant, retailers need to offer one or more of the following:
A unique experience
Convenience
Cost effectiveness
Fortunately, there are still several retail pillars that have a firmly established resistance to the current digital buying phenomenon.
The "Internet-Proof" Five F's of Retail
Fashion
The most important factor keeping brick-and-mortar fashion retailers relevant is the need for consumers to see, touch, and try on clothes in one fell swoop. According to the NPD Group, 55% of consumers choose to shop in-store as opposed to online for this very reason. Although retailers are making the online experience more convenient for shoppers, it cannot compete with the instant gratification that in store shopping provides.
Fitness
With factors including the obesity crisis and the rise of "selfie culture", the wellness economy worldwide has grown by 12.8%, expanding to a 4.2 trillion dollar industry from 2015 to 2017. According to the International Council of Shopping Centers (ICSC), the number of fitness tenants in U.S. shopping centers more than doubled in the last decade from 6,218 in 2008 to 14,044 in 2018. Larger fitness centers may include onsite restaurants and boutiques for a more diverse consumer engagement, leveraging new construction, or even previously occupied big box spaces. Smaller, boutique concepts will often fill inline space or strip centers with shared parking lots.
Food (aka Restaurants)
Restaurants are not only remarkably internet proof, but their presence can also help other tenants within a shopping center boost their own profit margins. The best part about leasing space to a restaurant is that the vertical shows growth across virtually every category. From quick-service restaurants (QSR) to white tablecloth fine dining, bringing food into a retail property can help boost overall consumer traffic and purchasing.
Fun
No matter what the current economic temperature, people are generally more than willing to invest in fun – in any of its various forms. Trampoline parks, laser tag, bumper cars, bar arcades and more – when it comes to a full-on fun experience, people will not only seek out these properties, but they will also travel a long distance to find it, building their entire weekends around a visit to these attractions. Bonus note? The visual vibrancy of these fun centers enhances the look and feel of the surrounding property.
Furniture
Going back to the consumer's need to see and touch merchandise before making purchase decisions, furniture stores are another retailer that seem impervious to internet shopping. Try as they might, online furniture sites cannot provide the customer with the same shopping experience and customer service that a brick-and-mortar location can. Case in point, Wayfair- previously an online only furniture company- will be opening its first brick-and-mortar location in Natick Massachusetts by the end of the year.
What are your thoughts about the five F's of retail? Tell us about it in the comments below. Or contact Southpace Properties today to speak with one of our professional commercial real estate agents about current investment opportunities.