3 Steps Commercial Property Owners Can Take to Avoid a Fire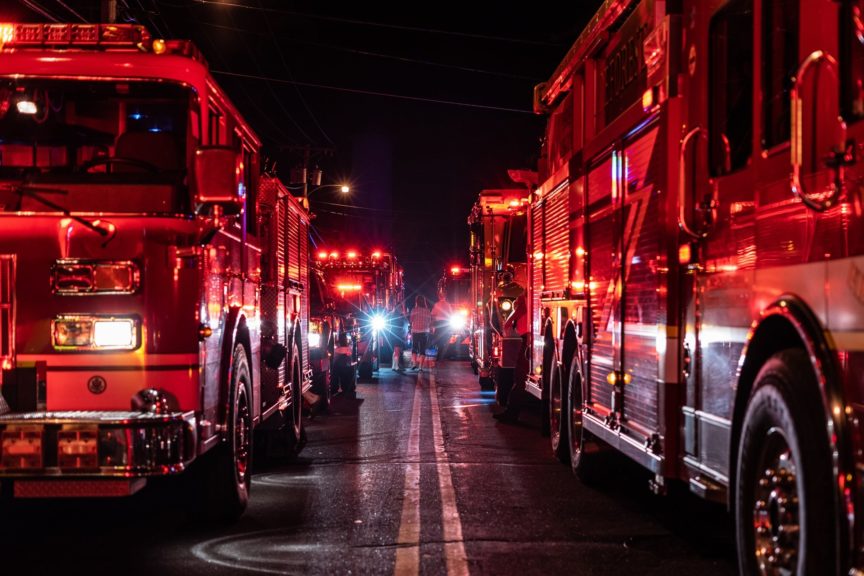 The fire that damaged a significant portion of the Notre Dame Cathedral in Paris this April was truly devastating. The flames raged on for hours before first responders could get the fire under control. By then the damage was done; entire structural pieces and countless invaluable artifacts were lost.
Unfortunately, owning and managing commercial properties means there's always the potential risk of fire. However, there are steps you can take to avoid fires. Additionally, should a fire occur, there are procedures that can be put in place to minimize damage costs, and—most importantly—prevent injuries or casualties. Some essential tips to reducing the chance of a fire at your commercial property include:
Keep Your Commercial Property Up To Code
Fires not only cause physical damage, but they also cause financial loss. In the event the building was not up to regulatory codes, there could also be significant fines, fees, and even lawsuits, especially if anyone is injured. Before building or purchasing any property, it's essential to familiarize yourself with local fire and building codes. This not only helps to prevent fires but will also help protect you from legal trouble should an accidental fire occur.
Beyond understanding code requirements, you should also ensure you have properly functioning alarms and detectors installed, according to NFPA code requirements, as well as fire extinguishers and window escape ladders for higher-level floors. Once you know your building is up to code, with the proper electrical wiring, elevator certification, firewall installation, and the appropriate fire prevention equipment, it's time to examine your property rules and regulations.
Take Preventative Measures
If you own a property with tenants, there are several ways to protect them, as well as the building, from fires. Make sure your insurance policy is thorough, and that you understand what is covered in the event of a fire, and what is not. Additionally, require your tenants to have rental insurance. This will allow them to be reimbursed for damaged items should a fire occur.
Tenants also play an important role in keeping a building and its residents safe. Make this fact clear to new tenants with a leasing agreement that requires renters to report any electrical issues, or problems with appliances, such as gas stoves or heaters. You'll also want to have plans in place that make your tenants aware of fire safety and evacuation procedures. Everyone inside the building should be mindful of things like fire extinguishers, escape routes, and important numbers to call. Other preventative precautions you can take is prohibiting smoking indoors, prohibit grilling on-premise, and advise against candles, incense, and other open flames.
Perform Regular Inspections And Maintenance
Faulty wiring and heating systems are among the top causes of building fires. When it comes to damaged wiring, be proactive. Don't wait until it's a serious problem. Make sure you have all such equipment regularly inspected and upgraded as necessary. Skipping upgrades now to save money increases the risk of a future, potentially significant expense should your building endure a fire. Lack of pest control is a common cause of faulty wiring. Rats, mice and other animals can quickly eat through wiring, increasing the risk of an electrical fire, making it critical to maintain regular pest control or extermination if necessary. Regular property maintenance should also include checking chimneys, dryer vents, cooking and heating appliances, water heaters, and fuse boxes.
Contact Southpace Properties Today
At Southpace Properties, we know that owning commercial real estate means the protection of your financial investment, and most importantly, the safety of the people on your property, are always at stake. Disasters are often beyond our control, but there are ways to lessen the likelihood of their occurrence, if proper planning, maintenance, and prevention are put into place. We can help. Contact Southpace Properties today to discuss your emergency preparedness strategy with one of our professional managers.